Fintech, a technology-driven financial innovation, has become the primary form of the digital economy in the financial sector. Two-thirds of the world's adults receive or make payments digitally, and financial services are moving from the physical world to the digital world.
FinTech, which stands for Financial Technology, refers to the use of innovation in technology to provide products and services from the traditional financial industry. It enhances efficiency and effectively reduces operational costs.
The four key areas of FinTech are artificial intelligence (AI), blockchain, cloud computing and big data.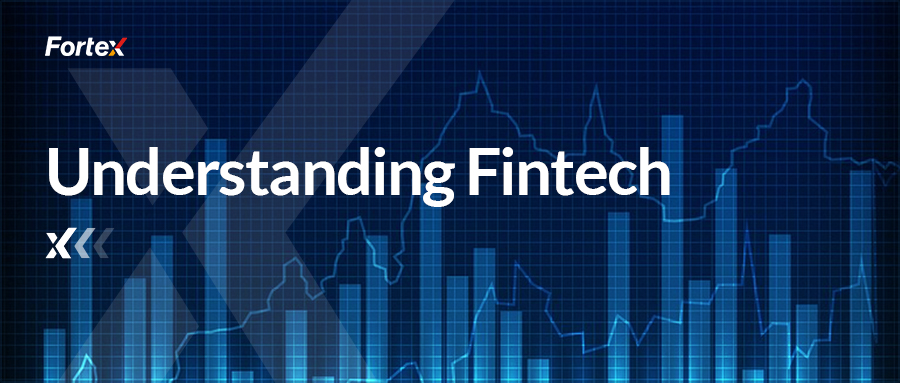 1. Fields of Fintech
Some of the fintech areas with dynamic and innovation include:
Mobile Banking and Neobanks
Cryptocurrency Fintech
Fintech Investment and Savings
Machine Learning and Trading
Payment Fintech
Fintech Lending
Insurance Fintech
2. Categories of FinTech Users
There are four broad categories of users for fintech:
B2B for banks
their business clients
B2C for small businesses
consumers
3. What Are Examples of Fintech?
Fintech has been applied to many areas of finance. Here are just a few examples.
E-trading platforms like Fortex, which provide e-trading solutions and financial infrastructure for institutional clients.
Apps or online platforms like Roboadvisors
Investment apps like Robinhood
Payments apps like Paypal, Venmo, etc.
Personal finance apps such as Mint, YNAB, and Quicken SimpliFi
P2P lending platforms like Prosper, Lending Club, and Upstart
Crypto apps like Bitcoin and Coinbase
4. Fortex E-trading Platform Analysis
Fortex is a world-leading FinTech company, serving many global financial giants. We help institutional clients improve efficiency and effectively reduce operational costs.
Access to Prime Liquidity
Fortex's Institutional clients have access to 500+ global trading counterparties and venues and 10,000+ assets, including equities, futures, FX, commodities, crypto assets and more.
Fortex XForce provides its customers with prime liquidity and market depth, improves operational efficiency and increases revenue.
The Fortex XForce platform helps broker-dealers with a range of middle and back office management functions, including:
CRM and KYC Module
IB Portal
Fund Manager PAMM
Reporting
Liquidity Sourcing and Distribution
Clearing and Settlement Technology
Quote Maker
Risk & Order Management
MT4/5 Bridging and many more
Please Leave your message to https://www.fortex.com/en/contact/
About Fortex
Founded in 1997, Fortex Technologies aims to revolutionize trading with its powerful, neutral, multi-asset trading platform focused on the FX, equities, and crypto markets. Fortex's XForce solution, ECN, MT4/5 bridges, infrastructure hosting, and more are used by regional banks, hedge funds, asset managers, broker-dealers, and professional traders around the world to enhance liquidity access, improve execution workflows and support sophisticated trading strategies.