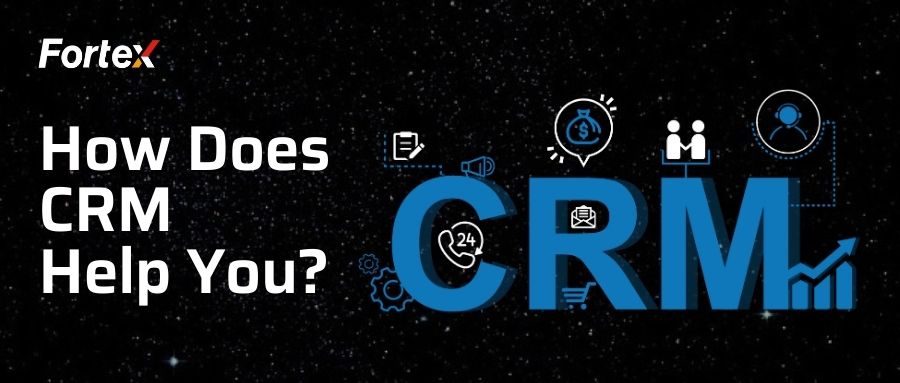 What is CRM
CRM, or Customer Relationship Management, is a system for managing relationships with customers that helps business owners easily track all communications and nurture relationships with leads and customers.
The CRM customer management platform connects all data from leads and customers in one place, integrating all communications (form fills, calls, emails, SMS, and meetings), documents, quotes, purchases, and tasks associated with each prospect and customer.
What are the Main Components
The primary goal of CRM systems is the integration and automation of sales,  marketing, and customer support. Operational CRM is made up of 3 main components:
works with all stages in the sales cycle, from initially entering contact information to converting a prospective client into an actual client It prevents duplicate efforts between a salesperson and a customer and also automatically tracks all contacts and follow-ups between both parties
focuses on easing the overall marketing process to make it more effective and efficient. The goal with marketing automation is to turn a sales lead into a full customer.
It is part of the CRM system that focuses on direct customer service technology. Through service automation, customers are supported through multiple channels such as phone, email, knowledge bases, ticketing portals, FAQs, and more.
What are the main purpose and benefits of CRM?
The general goals of a company using CRM are to: improve the customer experience and increase sales.
Increase customer retention rates
Increase lead conversion rates
Shorten the sales cycle
Reduce sales and marketing costs
Enhance the ability to target profitable customers
Integrated assistance across channels
Improve the efficiency and effectiveness of the sales team
Improve pricing
Customized products and services
Improve efficiency and effectiveness of customer service
Connect customers and all channels on one platform
XForce Trading Platform and its CRM system
Most companies have relatively similar CRM systems with key functions including lead management, contact management, sales automation, transaction management, email management, etc.
Fortex, the world's leading multi-asset e-trading solution provider, provides institutional clients with an excellent e-trading platform, supporting CRM system solutions.
Fortex CRM system is a system that is repeatedly practiced and proven by the financial industry, and recognized by many brokers, LPs, and Hedge Funds.
Fast response time, capable of processing thousands of trades per second with high-frequency, low-latency trading capabilities
Access to premium liquidity and market depth with the option of 500+ global trading counterparties and venues and 10,000+ assets.
Served many global financial giants and accompanied their business, serving system innovation, and we have become experts in financial CRM systems.
Learn more about Fortex CRM solutions: https://www.fortex.com/en/news/how-does-your-brand-benefit-from-a-crm-system/
Please Leave your message to https://www.fortex.com/en/contact/
About Fortex
Founded in 1997, Fortex aims to revolutionize trading with its powerful, neutral, multi-asset trading platform focused on the FX/CFD, equities, futures and crypto markets. Fortex's trading platforms, IAAS, liquidity network, and more are used by regional banks, hedge funds, asset managers, broker dealers and professional traders around the world to enhance liquidity access, improve execution workflows and support sophisticated trading strategies.