FX regulation is an important part of foreign exchange development. It determines the normality of the market, the rate of return on state finances, and the stability of the financial system. A foreign exchange regulator is established by the government or organizations to supervise the operation and fairness of the foreign exchange market and companies engaged in foreign exchange activities.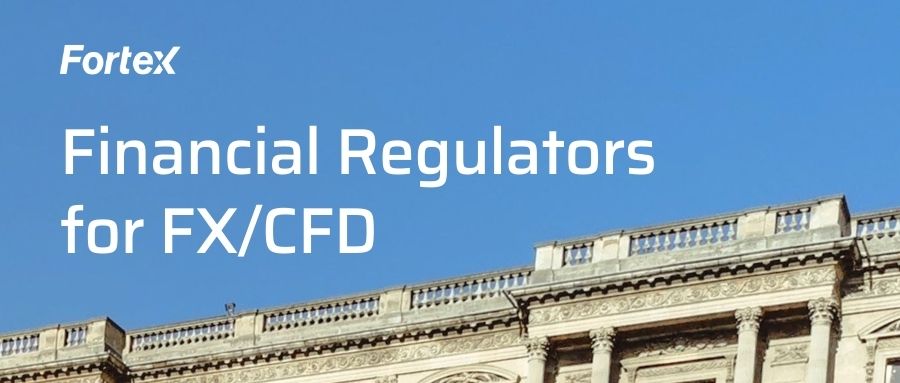 1. What are the regulatory purposes
Prevent market speculation and control financial risks.
Protect consumer rights and interests from inappropriate activities
Enhance financial system stability and economic development.
Maintain market efficiency and fairness and maintain the market environment
Prevent financial market abuses, such as violating monetary control policies and evading taxes
Protect the country's financial interests against exchange rate fluctuations.
2. What are the types of regulation
The regulatory area can be divided into offshore regulation and full regulation.
Offshore regulated: The license application requirements are more flexible and the release process is relatively fast. Management fees and operating costs are lower. No physical presence of the company is required. There are lower reporting requirements for licensees and lower requirements in terms of income tax payments.
Fully regulated: Regulations govern licensing more strictly and there are many requirements, such as higher administrative costs for application and activation fees. The background requirements for companies, directors and shareholders are more stringent. The procedures are more complex, and the physical presence of company offices and company employees is required.
3. What are the regulatory authorities
There are many authoritative foreign exchange regulators around the world, including:
NFA in the USA
National Futures Association (NFA) is the United States futures and foreign exchange trading non-commercial independent regulatory agency, and is a non-profit membership organization. The scope of regulation includes futures trading, retail foreign exchange, and OTC derivatives.
FSA in the UK
The UK Financial Services Authority (FSA) is responsible for the strict regulation of all financial institutions registered in its territory. The FSA is currently the most well-regulated and legally enforced financial regulator in the world. It is also responsible for the supervision of financial services firms not regulated by the PRA.
ASIC
The Australian Securities and Investments Commission regulates and licenses companies that engage in credit activities, including banks, credit unions, finance companies, and financial brokers.
CySEC
The Cyprus Securities and Exchange Commission is a public supervisory agency established in 2003. It is primarily responsible for the supervision of the investment services market and the trading of transferable securities in the Republic of Cyprus.
SFC in HongKong
Established in 1989, the Hong Kong Securities and Futures Commission is an independent statutory agency responsible for regulating the operation of the securities and futures markets in Hong Kong.
There are many other authorized regulatory agencies around the world, such as FSA in Japan, FMA in New Zealand, FINMA in Switzerland, MAS in Singapore, and IIROC in Canada.
4. Fortex solutions are compliant with global regulatory requirements
As a multi-asset e-trading platform, Fortex is well-positioned to help clients meet regulatory requirements.
Fortex has led innovation in the e-trading industry for 26 years and has risen to prominence in the reform of U.S. financial regulatory laws. This has allowed Fortex to become familiar with regulatory mechanisms and compliance. We partner with many of the world's financial giants, including banks, exchanges, brokers, and LPs.
Regulatory authorities have strict requirements for the trading software used by financial providers. Fortex trading platform and its solutions are compliant with global regulatory requirements.
Please Leave your message to https://www.fortex.com/en/contact/
About Fortex
Founded in 1997, Fortex revolutionizes trading with its powerful, neutral, multi-asset trading technologies focused on the FX/CFD, and equities markets. Fortex's ECN platform, XForce solution, ECN liquidity network, MT4/5 bridges, infrastructure hosting, and more are used by regional banks, hedge funds, asset managers, broker-dealers, and professional traders around the world to enhance liquidity access, improve execution workflows and support sophisticated trading strategies.