High-quality liquidity is the core competency of e-trading platforms.
The Fortex XForce platform provides the world's leading multi-asset liquidity and clearing system. We have access to the premium liquidity pool with 500+ financial giants including top banks, exchanges, hedge funds, liquidity providers and other partners. We support more than 10,000 assets, including stocks, futures, FX, commodities, crypto assets and more.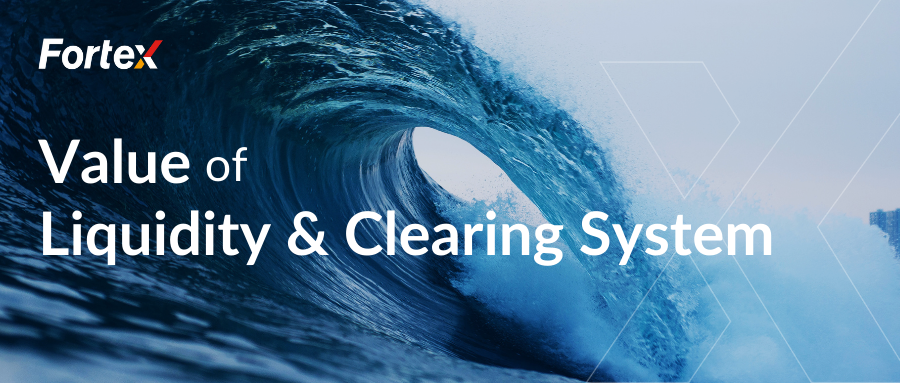 Managing liquidity with ease
1. Provides real tier 1 liquidity, as well as robust quote stream.
2. Aggregate global quality liquidity and quotes, enabling small spreads and hedging costs.
3. Effectively risk management, optimize prices and discover maximum liquidity.
Dynamic clearing and settlement tech
The XForce platform accesses global multi-asset trading markets and counterparties. Using our platform to distribute and consume liquidity at high flexibility.
1. Liquidity access
Connects banks, exchanges and other financial giants, and also interfaces with top LPs. Helps institutional clients access and manage liquidity and LPs. Optimize your own liquidity, get data quotes for multiple assets, and gain revenue based on quotes.
2. Liquidity distribution
Assists in distributing orders to different LPs in the liquidity pool and gives different quotes for the same trade order. In this way, our clients get the most competitive trading price and enhance market competitiveness.
3. Quotation bidding
Aggregate and distribute liquidity from all LPs, customize quotes, and match the best quote for the trader as the final trading price.
4. Risk management
Build risk models such as warning settings and risk monitoring, etc. Reduce the negative impact of market fluctuations and improve your risk response capabilities.
Please Leave your message to https://www.fortex.com/en/contact/
About Fortex
Founded in 1997, Fortex Technologies aims to revolutionize trading with its powerful, neutral, multi-asset trading platform focused on the FX, equities, and crypto markets. Fortex's XForce solution, ECN, MT4/5 bridges, infrastructure hosting, and more are used by regional banks, hedge funds, asset managers, broker-dealers, and professional traders around the world to enhance liquidity access, improve execution workflows and support sophisticated trading strategies.