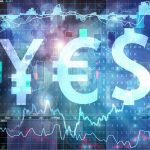 For both retail investors and institutions, the foreign exchange market is full of lucrative temptations we will explain some of them in this article. Some trade as a side business at home, others partner with foreign exchange brokers, and many aim ambitiously to set up their own brokerage firms to participate in the market.
Where there is demand, there is opportunity. But, starting your own brokerage is not without its challenges. So, what aspects do start-up forex brokers need to consider? First of all you need to learn what is a Brokeage Account and their limitations
Analyze the market and competitors
To start your own foreign exchange business, one of the top priorities must be analyzing the market competitors you will be facing. Anyone in the retail forex industry will find that the market is becoming increasingly saturated.
One way to estimate the number of retail forex brokers is by looking at MetaQuotes, large foreign exchange technology provider. Its MT4 platform has been a very popular trading platform, with nearly 70% of global retail foreign exchange brokers using it. By early 2016, there were about 1,200 active MT4 brokers, so it can be inferred that there are close to 2,000 active global retail foreign exchange brokers today. And the number of players participating in the market continues to grow. What will your niche be? Geographic, technological, trade-specific, or something else?
Set up a company and select regulators
When conducting a foreign exchange business, regulation and licensing are the main concerns of investors. So, as a start-up foreign exchange broker or technical white label foreign exchange company, how will you address the issue of regulation and licensing where you plan to do business? The company needs to fully consider the cost, capital requirements and the approximate time needed to obtain the regulatory licenses, and then multiply each by 1.5 to get a reasonable estimation.
Popular countries in which to procure licenses are the United Kingdom, the United States, Cyprus and New Zealand, each having pros and cons for with regard to timing, complexity, and cost.
Bank account and payment channels
Opening a bank account for customer deposits and withdrawals is an integral part of the broker's business, in case you do not have one you can get it here. In the current climate of tightening regulations, it may take more time than expected to source and establish your corporate account. In fact, many banks have taken into account the high risk of trading and refuse to open accounts for foreign exchange brokers. Other options to consider include regional banks, emerging markets banks, and non-bank institutions.
In addition, in many places, China in particular, third-party payment channels are being more closely regulated or are being cut off altogether. You may have to find other payment channels, such as overseas payment companies or traditional wire transfers.
Choose a trading platform
As for the trading platform, since MetaQuotes has stopped updating its MT4 platform's functions, and the company does not issue white labels, many brokers have migrated to the MT5 platform or to other platforms. There is a plethora of trading platforms on the market, including Fortex's powerful, neutral, FX trading platform that delivers enhanced liquidity access, improves execution workflows, and supports sophisticated trading strategies. Learn more about the Fortex trading platform.
Build an IB network
When starting up, an independent foreign exchange brokerage may want to work with introducing brokers (IBs). IBs are valuable to a foreign exchange broker's development as they can introduce important customers to the broker, help grow their client list quickly, and they significantly reduce the marketing costs and efforts to acquire new clients, learn here how you can do it as well.
Customer service and sales
Sales and customer service teams are essential in bringing traffic to brokers and maintaining customer loyalty. If your target customer base is spread across different regions, we recommend having at least 3 customer service personnels to work around the clock to ensure 24 hours of uninterrupted service. It's important to make sure you are responsive and answer customers' questions in a timely manner, and of course professionalism is also important.
One last thing
In conclusion, there are many factors to consider when starting up a forex brokerage. One of the most critical is determining who to partner with for your trading technology.  With Fortex, you get powerful technology on which to build your forex business. Our neutral, multi-asset trading platforms are customizable to your specific trading environment and feature the latest processing, intelligent routing, and execution technologies with a robust, always-on platform. And, our unwavering commitment to customer service can help you build and sustain your competitive trading advantages in the lucrative FX market. Contact us today to learn more at [email protected].