The size and stability of spreads are very important for multi-asset e-trading platforms. It is an important indicator to assess the quality of the trading platform and affects the viscosity and activity of platform users.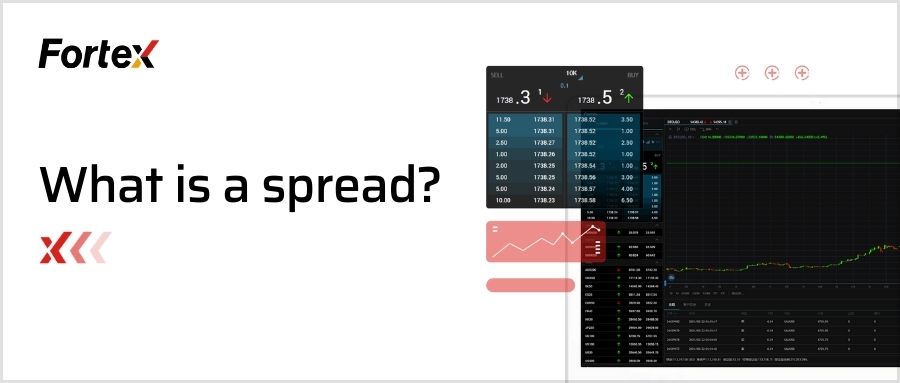 A good e-trading platform usually offers low and stable spreads to ensure that investors receive fair prices during the trading process. It helps them to increase profit margins and reduce the risk of loss. Therefore, offering competitive spreads is to attract investors and maintain the sustainability of the business.
What is a spread?
The spread on a multi-asset trading platform is the difference between the bid price and the ask price. In financial markets, spreads are commonly used to describe the price fluctuations of assets such as foreign exchange, stocks, futures, commodities, cryptocurrencies, etc.
What are the types of spreads?
Spreads can be either fixed or floating.
Fixed spreads: The difference between the bid and ask prices remains constant for a specific period of time.
Floating spreads: The difference between the bid and ask prices varies with market conditions. Floating spreads are usually more common due to the volatility of the market.
What is the importance of spreads?
Spreads are significant for investors because they have a direct impact on the cost of trading.
1. Directly affects trading costs
Lower spreads mean lower trading costs, while higher spreads mean higher trading costs.
2. Affects trader profitability
Spreads can be a key factor in profitability for large-volume and high-frequency traders.
3. Helps with screening partners
Investors focus on the size and stability of spreads when choosing a trading platform or broker.
4. Measures liquidity of the market
The spread size measures the liquidity of the market, the higher the liquidity, the lower the spreads.
5. Improved transparency
Low spreads allow investors to have a fairer and more transparent trading environment on which to base their judgments.
Experience Competitive Spreads with Fortex E-trading Solution
Fortex is a leading provider of multi-asset e-trading solutions, offering investors the opportunity to trade with low spreads. Our XForce platform is designed to connect to top banks, exchanges, hedge funds, and more, aggregating tier-1 liquidity and enabling efficient trading. XForce is an open and neutral platform, free from any LP bundles. It ensures prices and spreads are determined solely by market forces and trader behavior and provides a fair and transparent trading environment. Our advanced trading technology and management features include liquidity aggregation, order and risk management, MT4/5 Bridging, FIX API, hosting, and multiple trading GUI, all packed in one comprehensive SaaS offering.
Please Leave your message to https://www.fortex.com/en/contact/
About Fortex
Founded in 1997, Fortex Technologies aims to revolutionize trading with its powerful, neutral, multi-asset trading platform focused on the FX, equities, and crypto markets. Fortex's XForce solution, ECN, MT4/5 bridges, infrastructure hosting, and more are used by regional banks, hedge funds, asset managers, broker-dealers, and professional traders around the world to enhance liquidity access, improve execution workflows and support sophisticated trading strategies.