Multi-asset trading and high-frequency trading are two important concepts in finance. Multi-asset trading involves trading in multiple asset classes to optimize returns and manage risk, while high-frequency trading involves using advanced computer algorithms to execute trades at very fast speeds to take advantage of short-term market inefficiencies.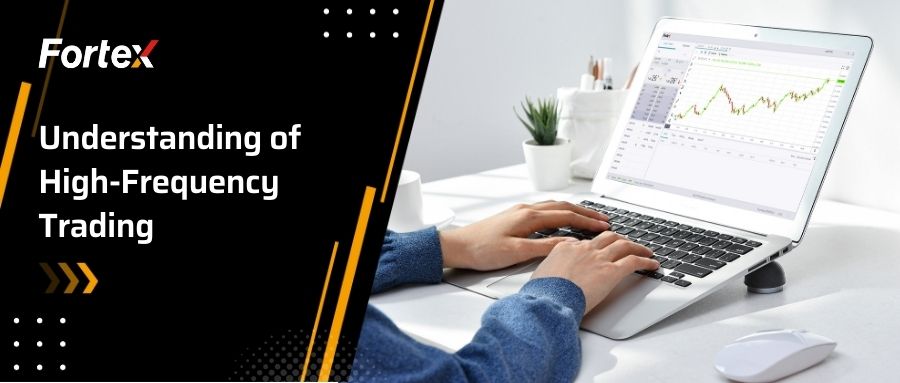 High-frequency trading boosts trading platforms by enabling rapid trade execution, increased earnings for traders, and improved market competitiveness through enhanced liquidity.
What is high-frequency trading?
High-frequency trading is a type of e-trading that uses robust computer programs to move large numbers of orders in a short period of time.
Multi-asset high-frequency trading involves utilizing sophisticated algorithms to assess multiple markets across various asset classes and execute numerous orders based on prevailing market conditions. This approach enhances the speed of trade execution, leading to greater success for traders.
What are the features of high-frequency trading?
High speed and automation: A large number of positions can be created in seconds, without the need for manual involvement and identification of market opportunities.
Accuracy: Analyze the market and process trades with sophisticated mathematical techniques, eliminating losses and errors caused by human error.
Liquidity: The market liquidity that comes with high-speed trading allows for quick buying and selling, gaining small, but objective profits after accumulation.
What are the advantages of high-frequency trading?
Increase platform liquidity: High-frequency traders trade in high volumes, allowing them to increase liquidity and trading volume and attract more traders.
Increase platform revenue: High-frequency trading usually requires frequent trading, resulting in increased trading volume and revenue for the platform.
Increase competitiveness: It meets traders' needs for faster speed, better performance, and more reasonable prices.
Improve platform reliability: High-frequency trading requires stable systems to avoid trading system crashes and data loss.
Make the best use of liquidity: Take advantage of market liquidity to buy and sell quickly and make large profits from the spread.
How Fortex Enhances Efficiency in High-Frequency Trading?
Low Latency: Fortex offers high-speed, low-latency e-trading platforms, ECN and XForce, to ensure that high-frequency traders enter the market quickly and exit quickly at critical times.
High Stability: Fortex utilizes a stable financial infrastructure that includes high-speed trading servers, multiple data centers, and redundant systems to ensure a stable trading experience at any market condition.
Extensive trading products: Fortex offers a wide range of trading products including forex, stocks, futures, indices, digital currencies, and various contracts to meet the diverse needs of high-frequency traders.
Professional trading tools: We offer a variety of professional trading tools and analysis functions to help traders develop more effective trading strategies and get timely market information.
Please Leave your message to https://www.fortex.com/en/contact/
About Fortex
Founded in 1997, Fortex Technologies aims to revolutionize trading with its powerful, neutral, multi-asset trading platform focused on the FX, equities, and crypto markets. Fortex's XForce solution, ECN, MT4/5 bridges, infrastructure hosting, and more are used by regional banks, hedge funds, asset managers, broker-dealers, and professional traders around the world to enhance liquidity access, improve execution workflows and support sophisticated trading strategies.