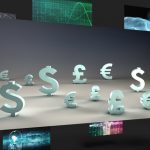 Tightening regulations, lowering operating costs, projecting a global presence and maintaining credit access are some of the motivating factors in the FX industry to consolidate via mergers and acquisition.
In looking at the FX retail space over the last several years, two major acquisitions were FXCM purchasing IBFX's MetaTrader4 client base for $4.4 million in September 2014 and GAIN Capital acquired GFT the previous year. In both cases, heavy regulation and reducing operating costs were cited as the main reasons for these acquisitions.
Additionally, due to heightened regulations from ESMA, the FCA, and other authorities, some retail firms with presence outside of the U.S. market questioned the viability of keeping their businesses in the U.S. In the past decade, players such as Alpari, FXSolutions, and ILQ exited the U.S. In fact, from 2010 to 2013, the number of FX retail firms in the U.S. went from 29 to just nine. Now the majority of the market is shared by just four domestic companies. The widespread reason for these companies leaving the U.S. was heavy regulation, particularly the Dodd-Frank Act in 2010. However, the interesting discovery was that some of those companies did not survive overseas, even after exiting the US market.
Shifting the focus to the FX Institutional space, the Swiss National Bank event of January 2015 marked a "before" and "after" in the foreign exchange industry. After SNB decided to remove the EURCHF peg, volatility kicked in—and could be here to stay. In the "after", accessibility to credit became a major focus for all parties involved.
This affected the relationships among market makers and takers, shaking the entire spectrum from banks to hedge funds and asset managers all the way to the trading venues, such as technology vendors and ECN platforms.
Tier 1 banks started restricting counterparty credit to OTC firms. In turn, this paved the way to the introduction of Prime of Prime business. Using a PoP arrangement, firms could now keep a margin deposit with a smaller regional bank or even a non-bank institution. This allows them to still have some credit accessibility—even if it not tier 1 liquidity—and still be part of the game.
By 2017, the wave of consolidations on the institutional side had less to do with accessing new markets but with capitalization instead. The strategic consideration for mergers and acquisitions shifted from expanding the client base to maintaining credit. Institutional FX players' main focus became to gain enough capital to maintain their existing prime brokerage relationships with the global banks.
Not only that, it also became important to be able to afford a secondary prime broker as a backup. Back in the day, it was possible to have PB relationships with tier 1 banks with just a $5-10 million capitalization. Nowadays, firms need $50-100 million on their balance sheets to maintain their existing access to their PBs or gain new ones. Hence, many of the mergers in recent years could have been motivated to maintain credit access.
 In the FX institutional arena, BATS Global Markets bought Hotspot FX, an FX ECN, for $365 million in January of 2015. Later that year, in July, another significant acquisition took place when Deutsche Börse purchased the FX platform 360T for $796 million. EUREX bought the 360T treasury system, another step that shows the trend to move away from the traditional OTC bilateral system into an exchange clearing structure. More recently, in May of 2018, GAIN Capital sold its GTX ECN FX business to Deutsche Börse Group's FX unit 360T for $100 million.
In today's competitive FX landscape, we believe the consolidation wave is far from over. And, instead of getting lost in a big, newly merged firm, we believe that a small, nimble, independent company like Fortex offers significant advantages. Based on our client focus and our extensive knowledge of FX markets and technology, our in-house development team focuses on both S's in SaaS—software AND service. Each Fortex solution is customized to a client's specific trading requirement and can be deployed quickly and at minimal capital spend. And, we offer global 24×6 client support. Find out how we can develop a tailored FX solution for you by contacting the Fortex team at [email protected].