Fortex Celebrating its 20th Anniversary at Shanghai Money Fair 2017
Fortex Inc.was happy to once again exhibit at the 15thannual Money Fair in Shanghai on December 1-3, 2017. The Fortex team was especially pleased to celebrate our 20thanniversary with our clients at the show. We would like to thank them for their business, new clients and those who have been with us since the beginning. Fortex is committed to providing the best-in-class FX platform, crafted with our philosophy of delivering stable, efficient and transparent order execution for currencies, commodities, and CFDs.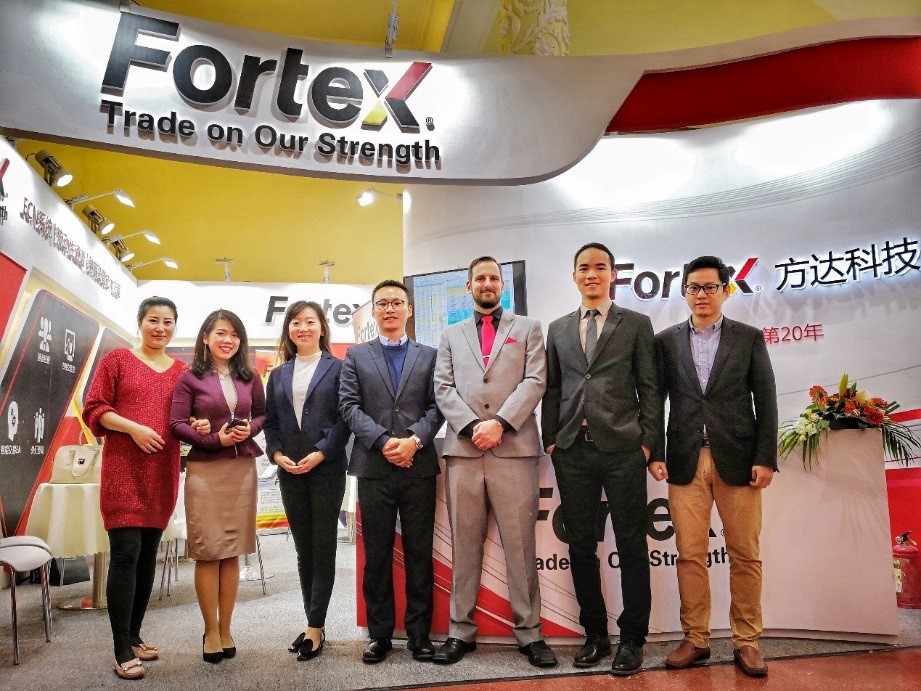 Founded in 1997, Fortex continues to revolutionize trading as the industry's only neutral multi-asset trading platform for the foreign exchange markets. In the past 20 years, while we have seen the ups and downs of the financial market, we continue to innovate our financial technology offerings to remain the leader in currency, commodity, and equity trading.
At Shanghai Money Fair this year, we introduced our Prime of Prime solution xForceto meet the needs of broker dealers, market makers and mutual fund managers. With xForce, brokers are able to:
Create and manage the pricing profiles that they provide to their partners,
Utilize different execution and revenue generating strategies,
Manage their risk books using sophisticated risk management tools and, most importantly,
View their entire brokerage P&L anywhere in real time.
Conference Highlights:
Fortex celebrated its 20th anniversary with in-booth special events and customer gift giveaways throughout the show.
Andrew Pinter, Technology Support Team Leader at Fortex, attended the expo and shared our newest technology innovations from our New York office. With over 15 years' experience in this sector, he held many in-depth discussions with seasoned local experts to understand the needs of product and function design from local brokers and funds.
Major industry media FX678, Figure Finance, Ceweekly, and GFXA interviewed Mr. Pinter about the industry trends and our strategic plans for next year.
Missed us at the conference? Contact us for highlights, and to learn more about xForce. More information about Fortex can be found at fortex.com.