Fortex's Innovation On Multi-asset and Trading Technologies
Fortex, a leading electronic trading solution provider, introduces innovation of multi-asset and trading technologies by bridging the gap between traditional assets and crypto assets.
Using Fortex innovative technologies, financial institutions and their clients can now not only connect and trade traditional and crypto assets, but also create unique and synthetic trading products and liquidity.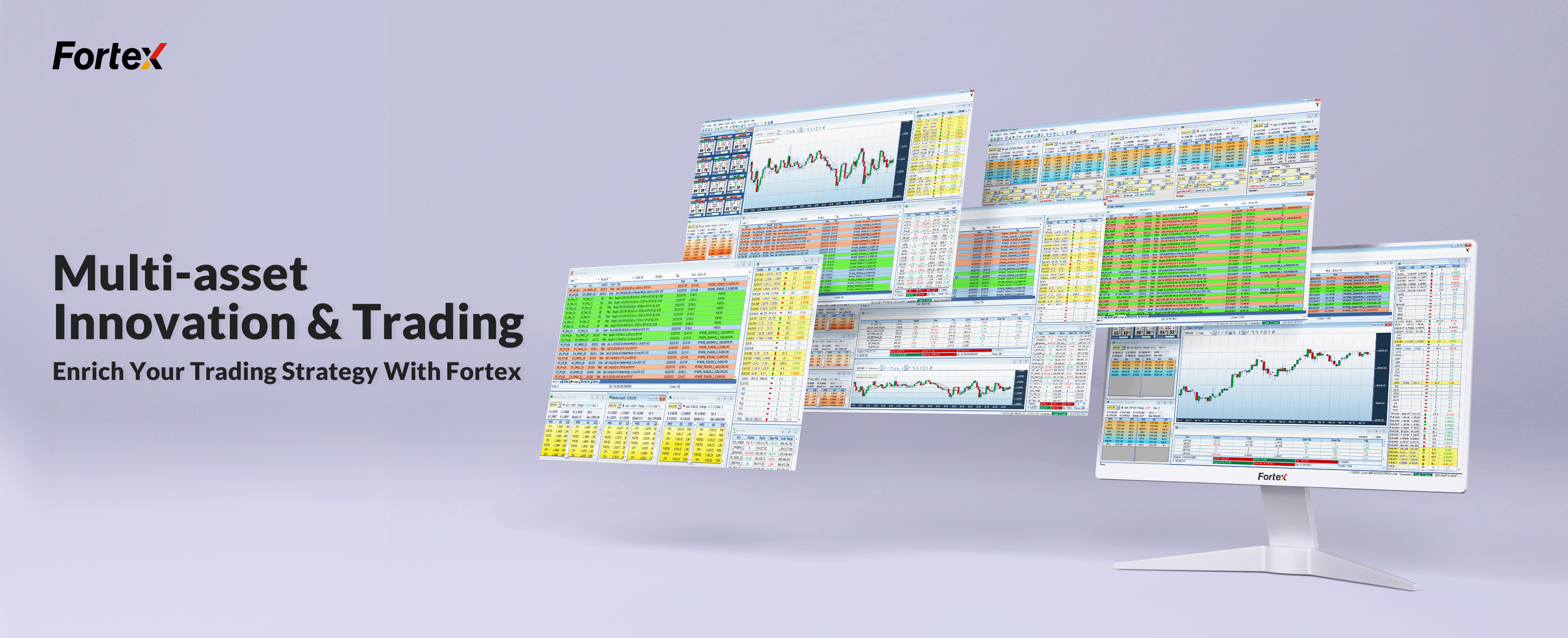 Supporting Crypto Markets
The Fortex XForce e-trading platform was first introduced to the traditional e-trading industry and has facilitated millions of financial institutions and their clients on trading equities, futures, FX and CFDs.
This innovation is made possible on Fortex XForce e-trading platform, Fortex's flagship product that packs liquidity aggregation, order and risk management, MT4/5 Bridges, FIX API, hosting, and multiple trading GUI in one valued SaaS offering.
Due to the market's increasing demand for crypto asset trading, Fortex extends its support to the crypto asset class in the past 3 years.
With Fortex XForce e-trading platform, financial institutions and their clients will now benefit from the following aspects:
Financial institutions can now connect to crypto asset liquidity providers, such as cryptocurrency exchanges, OTC Desks, and HFT market makers.
Proprietary and quantitative trading firms can trade traditional financial products plus crypto assets and their derivatives.
Individual online traders can now execute sophisticated strategies on both traditional markets crypto markets.
Create Unique Liquidity
Fortex clients can also synthesize a traditional product and a crypto product to create unique trading products and liquidity via Fortex's trading technologies. For example, Fortex client can create trading products and liquidity such as EUR/USDT, OIL/BTC, GOLD/LTC and US30/ETH and many more. This will further enhance a financial institution's product offerings and risk management options.
Fortex's Mission
Fortex's mission is to bring success to its clients. Many Fortex clients build their key e-trading business based on Fortex's ecosystem of solutions and have enjoyed strong competitiveness, compliance and business growth. Explore more and join our success.
Please Leave your message to https://www.fortex.com/en/contact/
About Fortex
Founded in 1997, Fortex Technologies aims to revolutionize trading with its powerful, neutral, multi-asset trading platform focused on the FX, equities, and crypto markets. Fortex's XForce solution, ECN, MT4/5 bridges, infrastructure hosting and more are used by regional banks, hedge funds, asset managers, broker dealers and professional traders around the world to enhance liquidity access, improve execution workflows and support sophisticated trading strategies.