How Fortex is Leading Global Innovation as Technology Evolves
From the introduction of the stock ticker in 1867, the advent of the world's 1st ECN network in 1969, to the introduction of e-trading to the stock market in 1971, the e-trading market has undergone changes from physical trading to e-trading with the innovation of technology. These changes have continued to drive changes in business models.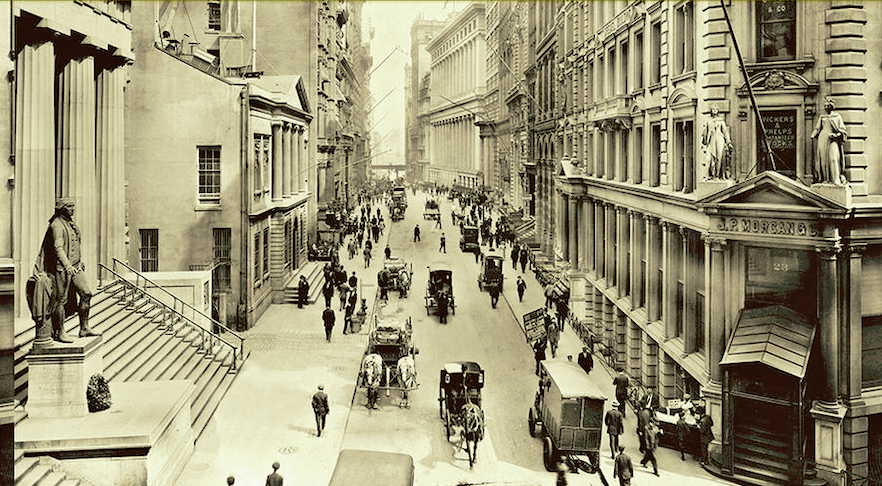 In the evolution of history, a few financial technology companies have emerged to lead innovation and drive industry change, and Fortex made one of the exemplary cases.
Founded in 1997, Fortex soon realized the enormous challenges that were facing the big players not only on Wall Street but also around the world. Fortex quickly responded to the situation and built a very competitive e-trading ecosystem worldwide.
XForce is a core component of Fortex's e-trading ecosystem, and its ecosystem management backend, Back Office7, has become the preferred choice of Wall Street fund managers. It is known as a large order specialist and professional institutional trading platform and has been highly regarded by the industry.
Start on Wall Street
Fortex platforms along with its management backend, known as Fortex Backoffice, have evolved from Version 5 and 6 and currently 7, and have played an integral part in serving financial giants.
Fortex Back Office was first introduced to the market around 2000 and was mainly released to banks, exchanges, brokers, and hedge funds to empower them with enriched functions on order execution, market access, and risk management.
Fortex is the pioneer in introducing STP( Straight Through Process)model, DMA(Direct Market Access), and ECN (Electronic Trading Network) model to the industry where the markets demanded great trade transparency, accuracy, and efficiency.
Innovate on Demand
Success breeds success. In May 2008, Fortex partnered with Citibank, Bank of America, Barclays Capital, and Goldman Sachs, and Fortex global clients gained access to the global bank's liquidity from the Fortex platform to get better pricing and liquidity.
The diversity and robustness of our liquidity partner further attracted more financial institutions to work with Fortex to source and distribute liquidity based on Fortex solutions and many of them relied on the enriched features to become the leading industry players.
This led to the creation of Back Office 5, which provides back-office reporting, account management, LP access, risk management, and other functions that institutional clients can use.
In 2019, Back Office 6 launched. It has a revolutionary innovation, which can provide GUI (Graphical User Interface) for institutional users. The product, i.e., launching Fortex XForce institutional trading platform, which is open, multi-asset, and neutral.
The Ecosystem of Solutions - Back Office 7
In 2021, Back Office7 launched, which is another upgrade of Back Office6, with a simpler operation, lower access threshold, and the use of a new technical underpinning and technical framework, making the user experience more fluid, easy to understand, and easy to use.


Easy to Use:
Highly responsive and flexible operation
Clearer and more user-friendly UI/UX design
Highly configurable and interactive backend to cater to the rapid change of demands
Powerful Features:
Optimize liquidity aggregation and liquidity distribution
Provide order and risk management, multi-trading terminal, FIX API and MT4/5 bridge
Add system downlink interface, WebSocket API and RESTFul API, modules for cryptocurrencies (Spot, Margin, Futures, Swap), and Synthetic Pricing
The Ecosystem of Solution:
Based on the Fortex e-trading ecosystem, our customers are in technical architecture and a service system to complete the core business processes of e-trading in a one-stop shop, including financial hardware, financial software, liquidity sourcing, regulatory reporting, and other service provider resources. This allows institutional clients to streamline their workflow, improve efficiency and reduce costs.
Please Leave your message to https://lnkd.in/deYRMePc.
About Fortex
Founded in 1997, Fortex Technologies aims to revolutionize trading with its powerful, neutral, multi-asset trading platform focused on the FX, equities, and crypto markets. Fortex's XForce solution, ECN, MT4/5 bridges, infrastructure hosting, and more are used by regional banks, hedge funds, asset managers, broker-dealers, and professional traders around the world to enhance liquidity access, improve execution workflows and support sophisticated trading strategies.