Leading Technology Innovation
Fortex XForce e-trading platform has been widely acclaimed by the industry and has been leading the industry in technology innovation.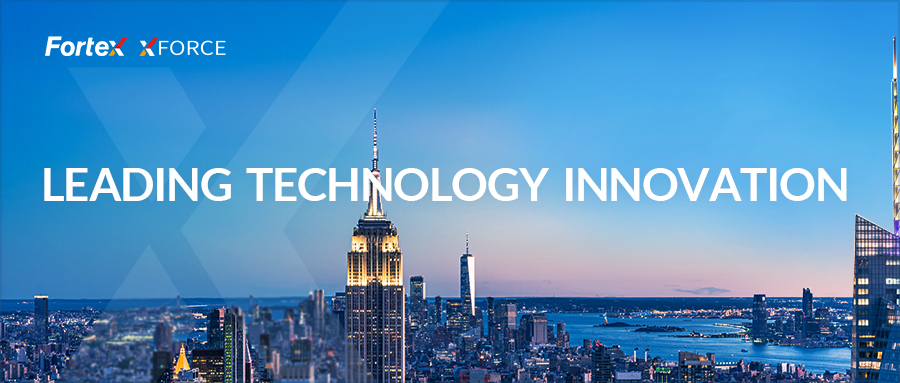 How do we innovate and bring success to clients?
Innovating trading architecture
Founded on Wall Street in 1997, Fortex started to provide trading services for banks, exchanges, brokers, and hedge funds. That was the earliest shape of XForce.
Fortex led innovation by being the first to offer services such as STP, DMA, and ECN, models that were not popular at the time.
Pioneering in e-trading ecosystem
As it grew, Fortex's innovation and technology attracted some large financial companies. In 2008, Fortex partnered with a dozen U.S. banks and offered our clients the best liquidity and execution service available in the markets.
At this point, the Fortex ecosystem began to take shape, with many more banks, exchanges, brokers, liquidity providers, and custodians joining and ongoing.
We are proud of the ecosystem. It is open, neutral, and diversified. It has major components of XForce trading platform, XCloud hosting service, XLiquidity network and many more.
Fueling with advanced features
The Fortex XForce platform helps broker-dealers with a range of middle and back office management functions. The platform packs liquidity aggregation, order and risk management, MT4/5 Bridges, FIX API, hosting, and multiple trading GUI in one valued SaaS offering.

What makes Fortex XForce a global pioneer e-trading platform?
Financial know-how
Rapid growth in the most established financial market on Wall Street.
Industry expertise
Experience accumulation in serving the industry's companies of all sizes.
Proven Technology
Accumulation of system innovation and technical experience from serving global financial giants.
Regulatory recognition
Knowledge of global regulatory mechanisms and recognized by global regulators.
Please Leave your message to https://www.fortex.com/en/contact/
About Fortex
Founded in 1997, Fortex Technologies aims to revolutionize trading with its powerful, neutral, multi-asset trading platform focused on the FX, equities. Fortex's XForce solution, ECN, MT4/5 bridges, infrastructure hosting, and more are used by regional banks, hedge funds, asset managers, broker-dealers, and professional traders around the world to enhance liquidity access, improve execution workflows and support sophisticated trading strategies.