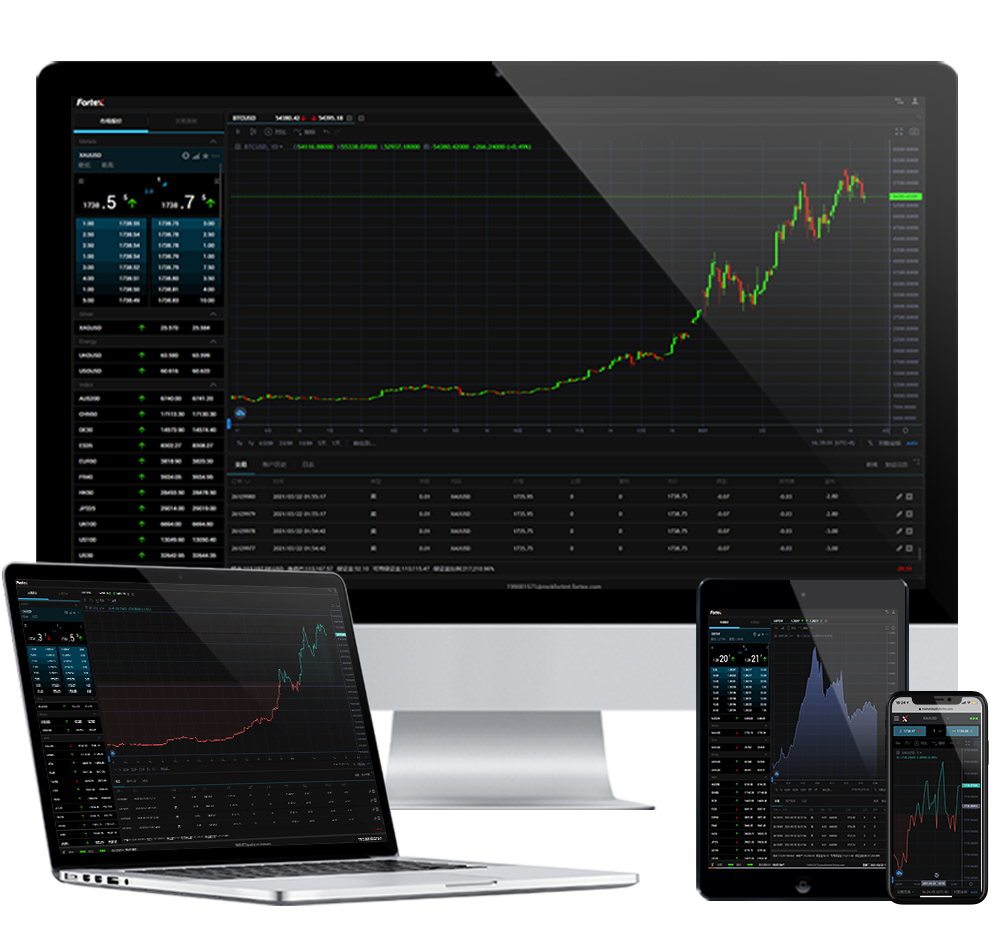 Connect the world efficiently with the Fortex API


Fortex provides a variety of application access methods, including WebSocket API, RESTful API, and FIX API. You can choose the access method according to the existing development language to achieve real-time communication between both applications. The Fortex API is designed for developers of interbank transactions, high-frequency quantitative transactions, professional trading institutions, external trading programs, and external apps. The Fortex API can handle all the tasks of accepting and processing thousands of concurrent API calls.
Interface for different scenarios
FIX API industry standard interface
Transmission of massive amounts of information with low-latency
Direct connection to the entire market
24/6 customer service (support in both English & Chinese)


Fortex API
Build your own financial service with our assistance
Standardized & Flexible
The Fortex API is customized according to the financial API standards in the industry, and with greatly improved compatibility. It supports calls to WebSocket API, RESTful API and FIX API. You can use this set of APIs to customize integration with your system, or quickly send orders to the market in conjunction with your trading strategy.
Extendable
The Fortex API allows you to seamlessly connect to XForce to access native features such as risk management, multi-LP access, and custom liquidity, so you can build your own trading platform without hassle.
Low-latency
The Fortex API takes advantage of the global network resources of Fortex, which allows for lightning-fast execution time. It enables order and quote execution to complete with industry leading speed, giving you faster access to financial markets.
Safe & Stable
We would like to provide a safe and stable service for our users, thus Fortex API uses encryption in order to protect all of your transactions and quotes.
Contact Us
Contact us to learn more