Bringing Together The World's Top Liquidity
In the global E-trading market, having high-quality liquidity and market depth is the core competitiveness of institutions in the market. It determines whether the liquidity market data obtained by the institution is stable and accurate, real and effective, low cost, and whether they can provide the most beneficial trading price for users.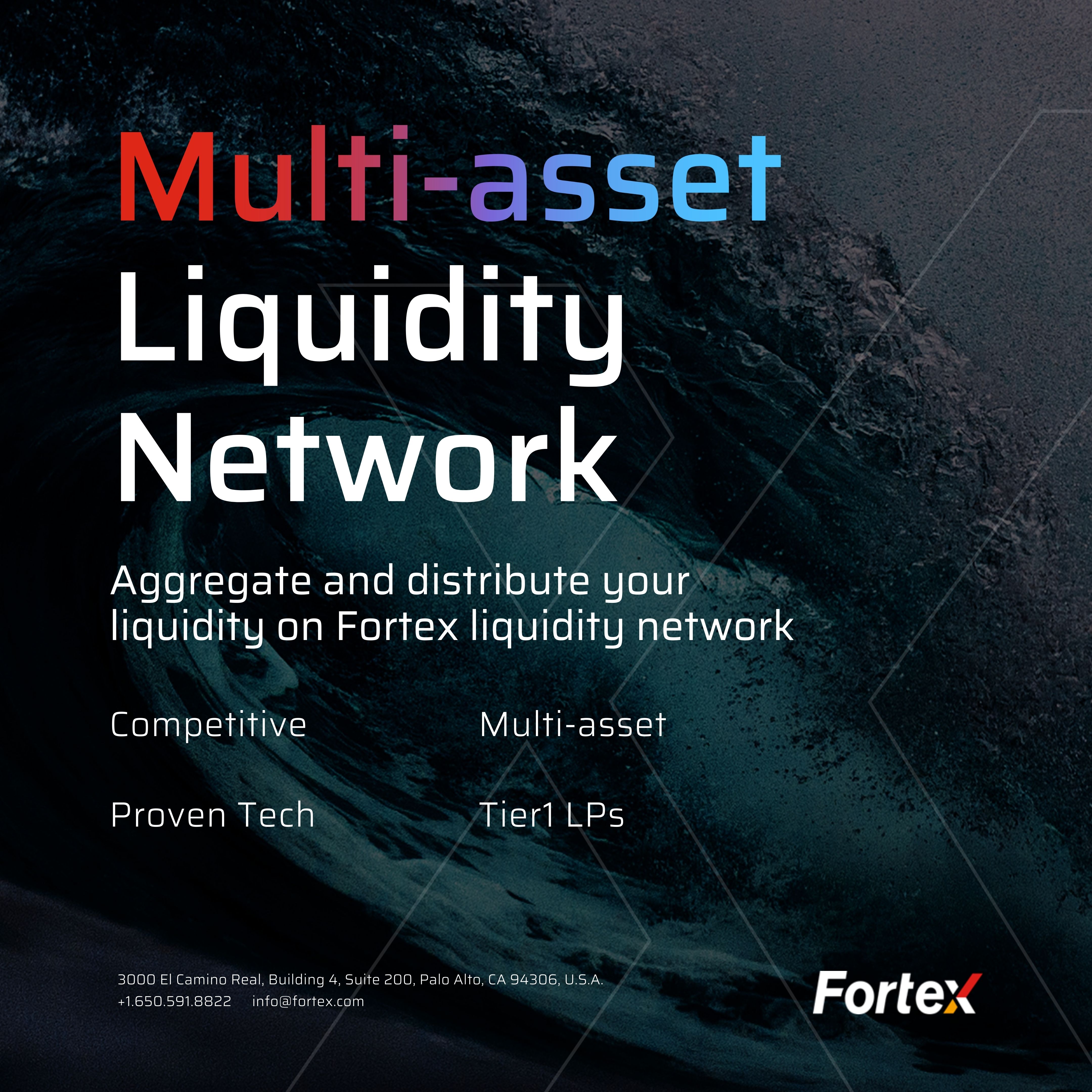 1. Fortex XLiquidity — A Network of Featured Liquidity Partners
The Fortex E-trading EcoSystem is an open, neutral, and diversified EcoSystem that brings together liquidity providers of all sizes in the industry. On the Fortex xForce E-trading platform, institutional customers of Fortex can use the xForce E-trading platform to:
Make and Distribute Liquidity
Take and Consume Liquidity
Moreover, with the Fortex e-trading ecosystem, not only can we allow our users to connect to the world's top LPs quickly and efficiently, we can also:
Provide liquidity assets at a better price
Complete complex transactions efficiently
Provide better service and a safer experience for our users
2. Access to Top Liquidity Providers and Trading Venues
Center Money Banks: Bank of America BofA, BNP Paribas BNP, Citibank Citi, Deutsche Bank DB, UBS, etc.
Equities and Futures Exchanges: NASDAQ, NYSE, HKEX, SHFE, ZCE, CME, etc.
Crypto Currency Exchanges: OKCoin, OKEx, Huobi, Binance, FTX, Coinbase, Kraken, BitStamp, etc.
Non-Bank LPs: XTX Markets, HCT, Jump Trading, Interactive Brokers, LMAX, Advanced Markets, Finalto, IS Prime, Tier1FX, Equiti, etc.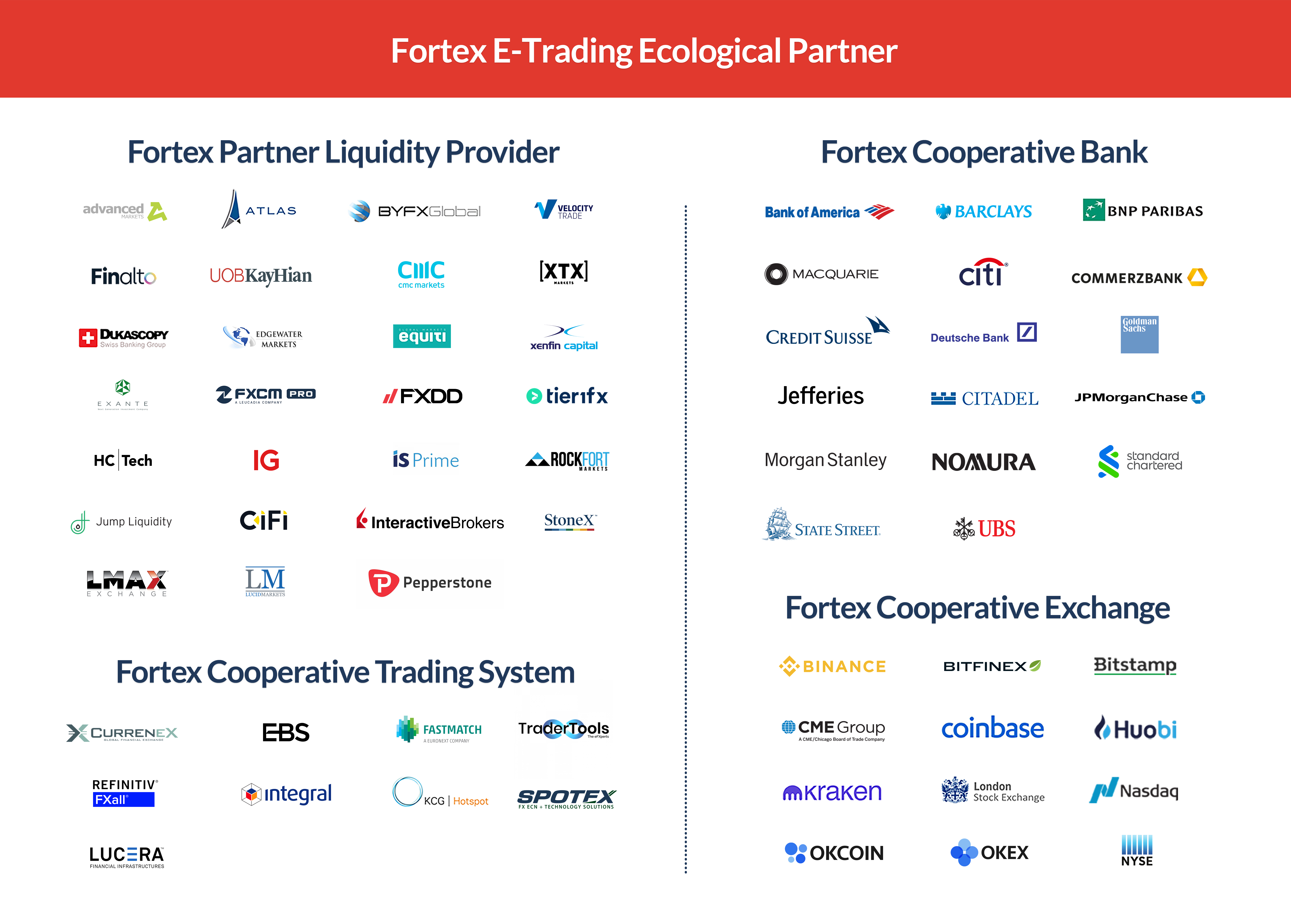 3. Fortex XLiquidity LP Distinguishing Features
Competitiveness: The Fortex system has bidding matching attributes that make various liquidity providers more motivated and provide more competitive market data and liquidity.
Multi-asset: Support 10,000+ products worldwide. Stocks, futures, forex, metals, energies, commodities, and digital assets.
Proven Technology: Fortex has 25 years of successful experience, and high quality technical support that has served many global financial industry giants.
High Trustworthiness: Fortex maintains a high standard of access for partners that provide liquidity to the Fortex EcoSystem.
4. How to connect to Fortex XLiquidity?
XForce E-trading platform
FIX API 4.4
Fortex MetaTrader4/5 Bridge OMX Module
Other MT4/5 Bridge Providers
WebSocket API
Please Leave your message to https://www.fortex.com/en/contact/
About Fortex
Founded in 1997, Fortex Technologies aims to revolutionize trading with its powerful, neutral, multi-asset trading platform focused on the FX, equities, and crypto markets. Fortex's XForce solution, ECN, MT4/5 bridges, infrastructure hosting and more are used by regional banks, hedge funds, asset managers, broker dealers and professional traders around the world to enhance liquidity access, improve execution workflows and support sophisticated trading strategies.