Fortex Adds CBCX Markets as Liquidity Provider
Fortex, a prominent leader in advanced trading technology solutions, is thrilled to announce its latest collaboration, involving the seamless integration of CBCX Markets into its robust XAggregator and XForce Trading Platform. This strategic partnership broadens the spectrum of liquidity choices available to Fortex clients, further underscoring the company's commitment to delivering high-calibre services to the global financial community.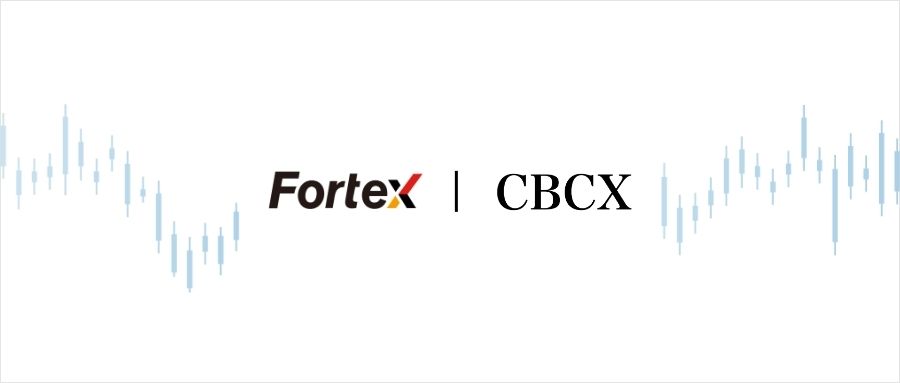 CBCX Markets, a reputable multi-asset liquidity provider catering to Forex, Precious Metals, and CFD commodities and indexes, boasts a global presence across London, South Africa, and Singapore. Serving banks, hedge funds, brokers, and professional traders, CBCX Markets facilitates access to top-tier liquidity from premier sources. This partnership aligns perfectly with Fortex's overarching mission to equip traders with top-notch tools and opportunities within the financial markets.
Key Integration Highlights
Expanded Liquidity Options: Fortex clients now gain access to CBCX Markets, enhancing their liquidity choices and enabling them to tap into an even wider range of markets and assets.
Diverse Client Base: CBCX Markets caters to an assorted clientele, including banks, hedge funds, brokers, and professional traders, which harmonizes seamlessly with Fortex's dedication to empowering diverse market participants.
Regulatory Compliance: Clients trading with regulated entities within the CBCX group can trade with confidence, assured that they are engaging with a provider adhering to the highest industry standards.
Cutting-Edge Technology: The integration harnesses Fortex's cutting-edge trading technology, guaranteeing a seamless trading experience for all clients.
Aris Christoforou, Head of Marketing and Regional Operations at Fortex, expressed enthusiasm for the collaboration, stating, "We warmly welcome CBCX Markets to our XAggregator and XForce Trading Platform. This partnership strengthens our commitment to offering unparalleled trading resources to our clients. CBCX Markets's impressive track record and diverse asset offerings align perfectly with our pursuit of excellence."
Vincent Pang, Managing Director at CBCX Markets, remarked, "CBCX Markets is excited to partner with Fortex, extending our liquidity offerings to their esteemed clients. We are confident that our multi-asset liquidity solution will empower Fortex's clients to explore fresh opportunities in the financial markets."
This collaboration marks a significant milestone in Fortex's journey of continuous innovation and enhancement of its trading solutions. Clients can now experience firsthand the benefits of this collaboration and explore expanded opportunities presented by CBCX Markets within the Fortex ecosystem.
For more information regarding the collaboration between Fortex and CBCX Markets or to delve into Fortex's array of trading technology solutions, please visit https://www.fortex.com/en/
About Fortex
Established in 1997, Fortex Technologies has maintained a pioneering role in transforming trading encounters through its resilient, unbiased, multi-asset trading platform. Our platform boasts exceptional attributes such as the ECN Solutions, XForce Trading Platform, XAggregator, IAAS solutions, and beyond, garnering global trust from local banks, hedge funds, asset managers, broker-dealers, and adept traders. The moment has arrived to elevate your liquidity accessibility, fine-tune your execution processes, and bolster intricate trading strategies with the prowess of Fortex.
About CBCX Markets
CBCX Markets stands as a reputable multi-asset liquidity provider specializing in Forex, Precious Metals, and CFD commodities and indexes. With a worldwide presence and a diverse client base, CBCX Markets is a trusted source for premier liquidity solutions.