Fortex: How to choose an institutional trading platform?
At Fortex, we've been closely following the latest developments surrounding MetaTrader 4/5 mobile apps and Apple App Store. For financial institutions that would like to offer online multi-asset trading services on Stocks, Futures, FX/CFDs, Cryptocurrencies and derivatives with alternative trading platform options, we'd like to introduce to you Fortex XForce multi-asset trading platform and its key features and advantages.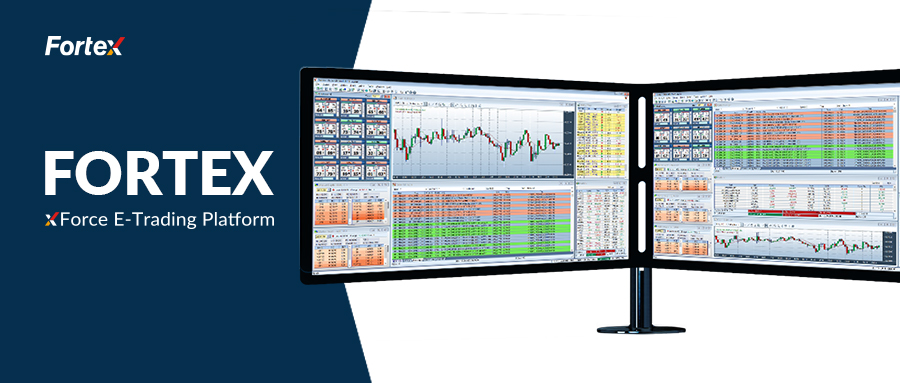 Connect to Global Markets
Fortex's clients complete complex transactions with banks, LPs (liquidity providers), exchanges and hedge funds by using XForce. Fortex XForce multi-asset trading platform packs liquidity aggregation, order and risk management, MT4/5 Bridges, FIX API, hosting, and multiple trading GUI in one valued SaaS offering.

Through Fortex XForce, they have access to global markets, high-quality multi-assets, deep liquidity, and market data, as well as an open trading ecosystem, comprehensive trading solutions, complete business workflow, and more.
Leading Technological Changes
Fortex rose in Silicon Valley and has been leading innovation for 25 years. Fortex's global teams have been serving the world's top banks, exchanges, brokers, hedge funds and other institutions, allowing Fortex to lead the way in technology, business know-how, and resources.
Proven technology: Fortex has witnessed several ups and downs in the Wall Street financial industry, standing in the world's top financial center and accompanying the growth of financial giants. Accumulating and challenging in the financial wave, Fortex believes in the industry's innovative technology so far.
Extensive industry experience: Fortex provides solutions for different types of companies and at different stages of development, and its core team members, all with Wall Street backgrounds, have worked for major global financial institutions such as Goldman Sachs, and have extensive experience in financial markets.
Premium liquidity: Fortex e-trading ecosystem allows our clients to access to over 10,000 assets, including stocks, funds, forex, commodities and crypto assets. It brings together high-quality multi-assets from around the world from the initial banks, exchanges and liquidity providers such as Citi, BNP Paribas, Bank of America, Goldman Sachs, NASDAQ, NYSE, and Interactive Brokers, to the later 9 major cryptocurrency exchanges such as OKCoin, OKX, Huobi, and Binance.
Please Leave your message to https://lnkd.in/deYRMePc.
About Fortex
Founded in 1997, Fortex Technologies aims to revolutionize trading with its powerful, neutral, multi-asset trading platform focused on the FX, equities, and crypto markets. Fortex's XForce solution, ECN, MT4/5 bridges, infrastructure hosting, and more are used by regional banks, hedge funds, asset managers, broker-dealers, and professional traders around the world to enhance liquidity access, improve execution workflows and support sophisticated trading strategies.