Fortex Inc. is a Finalist for a Best Forex Platform Award
Redwood Shores, California, April 27, 2018
Fortex has once again been chosen as a finalist for the Benzinga Global FinTech Award, which recognizes innovative companies in financial technology across the world. Fortex tops the list of finalists in the category of Best Forex Platform.
"We are pleased to be nominated. It is recognition of Fortex's strength and standing in the FX space. Our robust trading platform offerings, including our unique ECN and White Label services, continue to be first movers in the market, and we look forward to announcing new releases and enhancements in the coming months." said Jason Young, Executive Vice President of Institutional FX Sales at Fortex.
About the Awards
The Benzinga Fintech Awards were created to recognize innovation and excellence throughout the industry. It celebrates companies with the most impressive technology, those who are paving the future in financial services and capital markets. From its first year in 2015, the competition has grown to over 400 applicants from the financial technology industry—everyone from top financial institutions to new startups.
This year's finalists were determined by a panel of judges made up of experts from across the Fintech space. Winners will be announced at the Benzinga Global Fintech Awards on May 18th, 2018. The awards will be presented to the Best in Class for each of the 27 competing categories that range from Best Forex Platform to Biometrics Tool, Use of Blockchain, and Institutional Innovators.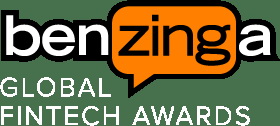 About Fortex
Fortex is the leading FX trading platform with $12 billion in currency trades and 500,000 tickets a day for traders around the world. Founded in 1997, Fortex continues to revolutionize trading as the industry's only neutral multi-asset trading platform for the metals, CFD, and foreign exchange markets. With direct, real-time access to electronic exchanges, Fortex is used by broker dealers, market makers, floor traders, mutual funds, banks, hedge funds, and professional investors around the world to accelerate trade execution and support sophisticated trading strategies.
More information about Fortex can be found at https://www.fortex.com.