Fortex Introduces Lot Trading: A New Feature for Advanced Traders
After receiving numerous requests from both traders and brokers, we at Fortex are thrilled to announce the launch of our new lot trading feature on our advanced trading platform, XForce.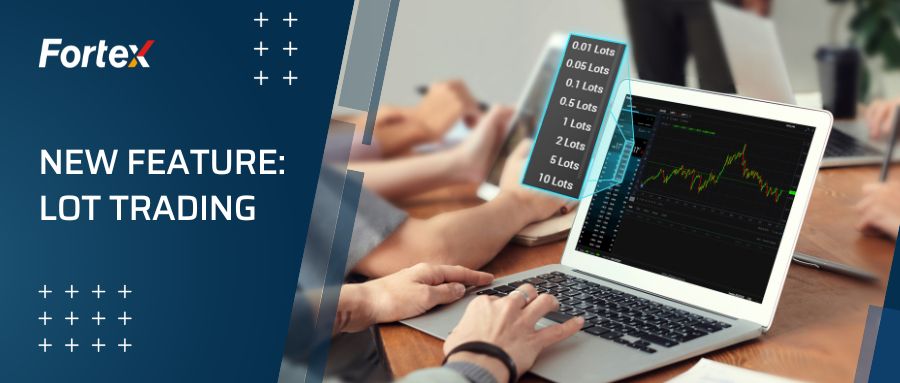 XForce's new lot trading feature allows traders to trade a larger number of lots in a single transaction, making it easier to manage large positions in the market. The platform's interface is easy to use and allows traders to monitor their trades in real-time, enabling them to make quick decisions to manage their positions effectively.
Additionally, XForce's lot trading feature comes with advanced risk management tools, including stop-loss orders and take-profit orders, which help traders manage their risk exposure. These tools enable traders to set predetermined levels at which they will exit a trade automatically, limiting their potential losses and maximizing their profits.



Fortex XForce's new lot trading feature is an excellent addition to its already powerful trading platform. With its easy-to-use interface, and real-time monitoring capabilities, traders can confidently execute large trades with ease, helping them to achieve their trading goals.
Please Leave your message to https://www.fortex.com/en/contact/
About Fortex
Founded in 1997, Fortex Technologies aims to revolutionize trading with its powerful, neutral, multi-asset trading platform focused on the FX, equities, and crypto markets. Fortex's XForce solution, ECN, MT4/5 bridges, infrastructure hosting, and more are used by regional banks, hedge funds, asset managers, broker-dealers, and professional traders around the world to enhance liquidity access, improve execution workflows and support sophisticated trading strategies.