Fortex Launches One-Click Trading Feature on XForce
We are excited to announce the launch of One-Click Trading on our trading platform XForce. Fortex One-Click Trading is designed to help traders place buy and sell orders with just one click of a button. This new feature streamlines the trading process, making it faster and more efficient, enabling traders to react quickly to changes in the market.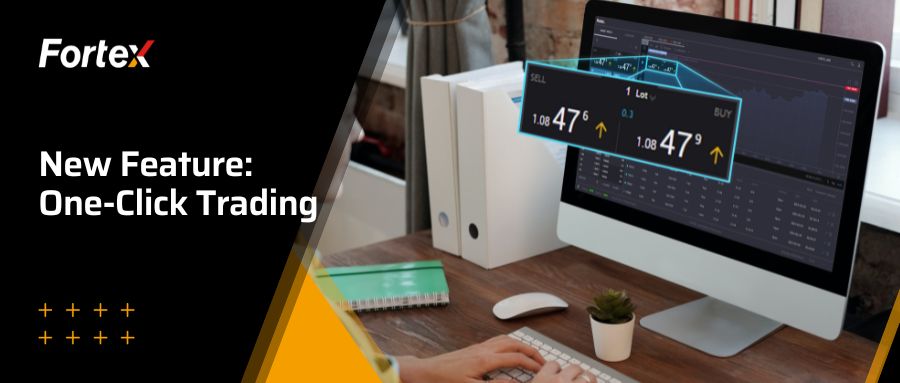 With One-Click Trading, traders can place orders directly on the chart without having to navigate through menus or input multiple parameters. The feature is simple to use, allowing traders to click on the buy or sell button on the chart, and the order will be executed immediately. One-Click Trading is available for all asset classes on the XForce, including forex, stocks, commodities, and cryptocurrencies.
According to Fortex Director of Sales, "One-Click Trading is a significant development for the platform, and the team has worked tirelessly to develop this feature. We are excited to see the positive impact it will have on our traders' experience".


In addition to One-Click Trading, XForce offers a range of other features to enhance the trading experience, including advanced charting tools, real-time market data, and customizable trading alerts. The platform is also available on mobile devices, allowing traders to stay connected to the market on-the-go.
Fortex is committed to providing traders and brokers with the latest technology and features to help them succeed in the financial markets. Our platform is constantly evolving to meet the needs of its users. We encourage brokers to explore XForce, a powerful and innovative trading platform, and discover its new price level display feature and more.
Please Leave your message to https://www.fortex.com/en/contact/
About Fortex
Founded in 1997, Fortex Technologies aims to revolutionize trading with its powerful, neutral, multi-asset trading platform focused on the FX, equities, and crypto markets. Fortex's XForce solution, ECN, MT4/5 bridges, infrastructure hosting, and more are used by regional banks, hedge funds, asset managers, broker-dealers, and professional traders around the world to enhance liquidity access, improve execution workflows and support sophisticated trading strategies.