Fortex Mobile Trading Platform New Features Released
Fortex offers a proven mobile trading solution to meet the growing demands of mobile trading for brokers, hedge funds, and LPs in the FX/CFD and crypto industries. We make it possible for you to conduct transactions, manage back office operations, and run your business anywhere.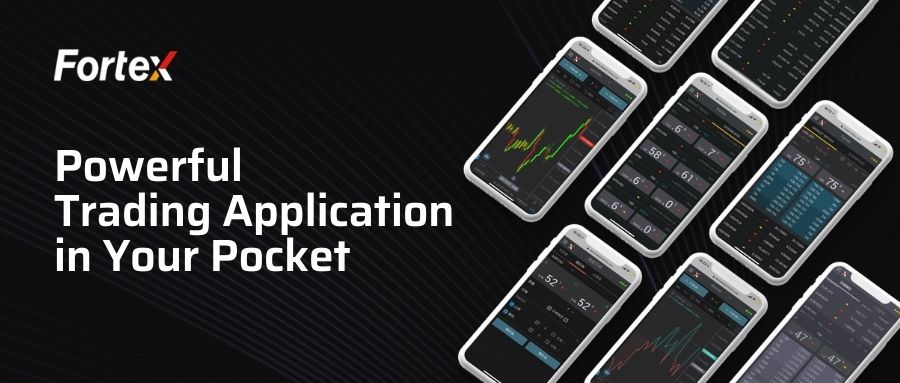 1. High Performance and Stability
Fortex MobileTrader provides low latency, high performance, and promotes stability during data exchange. The technology supports switching between mobile networks without delays in market data delivery for charts and watchlists. Fortex's proprietary system architecture significantly speeds up data handling compared to standard methods of quote delivery, providing fast load and frequent UI updates.
2. Dynamic Chart Analysis
A wide range of analysis possibilitiesž
Interactive charts with real-time data
Professional Level 2 function and market data
Customizable studies and drawing tools
Portfolio editing right from the chart
3. Real-time Market
With access to 500+ global financial leaders, our mobile trading solution allows you easy access to more than 150 markets worldwide, anytime, anywhere, and complete transactions and management.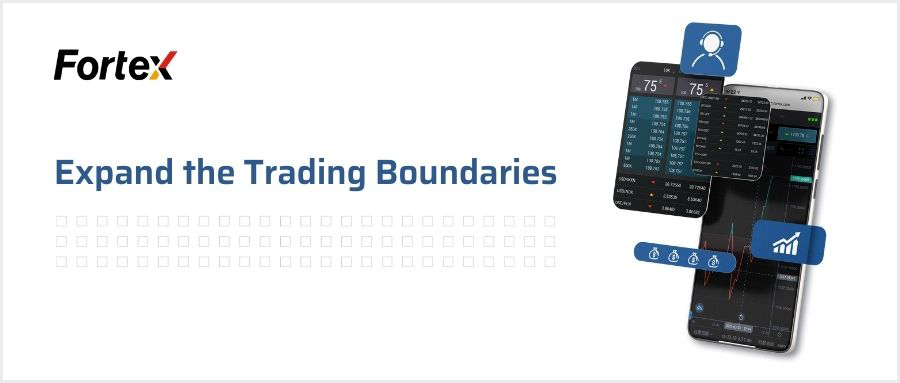 4. Global Assets at Your Fingertips
For mobile trading strategy, you may select any asset class including traditional assets like stocks, futures, forex, gold, energies, commodities, etc., as well as cryptocurrency, CFDs, etc.
5. Flexible and Swift Delivery
Allow your mobile trading solution to be implemented and on the server in minutes.

6. Engaging interface
Intuitive interfaces with a variety of themes make it easy to use and provide a pleasant experience.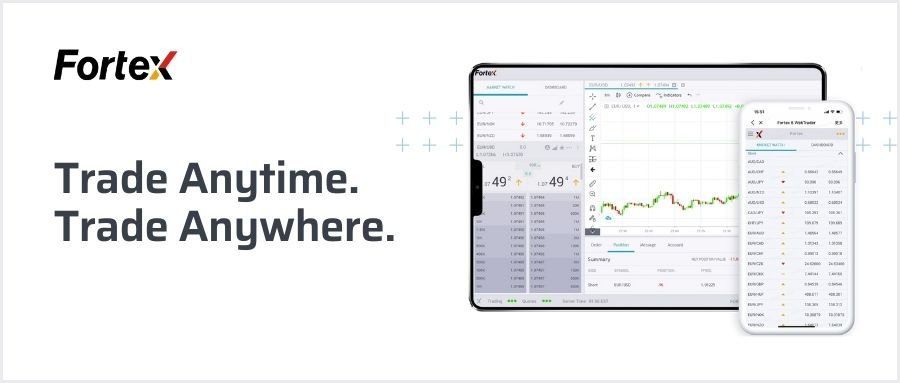 7. Customize as You See Fit
Customize the software icon with your company logo and launch it on the app store.
8. Superior Performance
Managing LP, liquidity, trading, order flow, risk, accounts, and monitoring real-time system operations is possible on our web-based Backoffice7 and bridge management pages.
9. Advanced Functionality ž
Push Notificationsž
Social media integrationž
APIs for programmatic tradingž
Multilingual supportž
And more...
Please Leave your message to https://www.fortex.com/en/contact/
About Fortex
Founded in 1997, Fortex Technologies aims to revolutionize trading with its powerful, neutral, multi-asset trading platform focused on the FX, equities, and crypto markets. Fortex's XForce solution, ECN, MT4/5 bridges, infrastructure hosting, and more are used by regional banks, hedge funds, asset managers, broker-dealers, and professional traders around the world to enhance liquidity access, improve execution workflows and support sophisticated trading strategies.