A Full Look at Fortex Hosting Solution
In the ever-evolving landscape of finance and trading, having a robust and agile infrastructure is critical. Fortex XCloud emerges as an innovative solution, offering liquidity-agnostic and broker-neutral trading Infrastructure as a Service (IaaS). It's designed to support all trading platforms and bridge middleware. Hosted in Equinix LD5 (London), NY5 (New York), and HK3 (Hong Kong), XCloud is redefining the trading ecosystem for financial institutions. Let's delve into its offerings, benefits, and reasons to choose XCloud.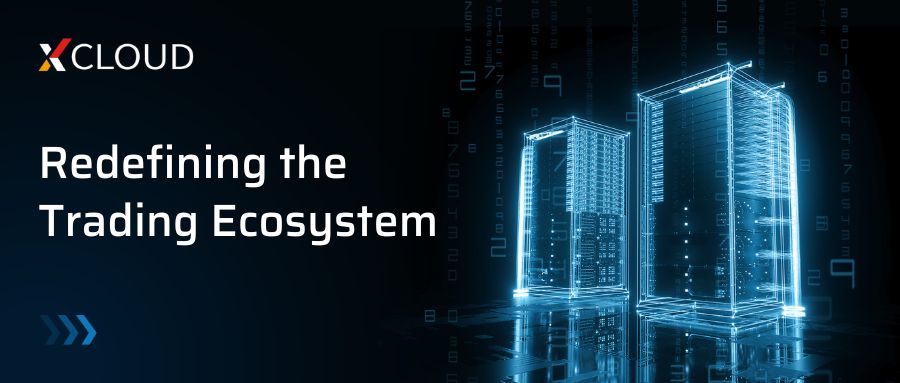 What is Included in Fortex XCloud?
- Dedicated Servers: Hosted in NY5, LD5, and HK3, these premium servers offer:
- Virtual Private Servers (VPS): Virtual Servers on the XCLOUD backbone provide:
- Cross Connects: Direct connectivity with Liquidity Providers and Counterparties ensures high availability and zero packet loss.
- MT4/MT5 Platform Support: Full support for MetaTrader platforms including installation, migration, disaster recovery, and more.
Benefits of Fortex XCLOUD
- Versatility: XCLOUD's support for all trading platforms and middleware makes it an all-in-one solution.
- Global Reach: Strategically located in major financial hubs, ensuring low-latency global reach.
- Performance-Driven: Premium servers and virtual solutions are designed for top-tier performance.
- Tailored MT4/MT5 Support: Deep expertise in MetaTrader platforms allows for seamless support and integration.
- Data Security and Recovery: Full redundancy, hot backup, and instant data recovery protect your vital information.
- 24/7 Support: Real-time assistance in both English and Chinese provides continuous support.
- Carrier-class Network: A network with 480 Gbps throughput guarantees exceptional speed and reliability.
Why Choose XCLOUD?
- Innovative Solution: XCLOUD offers a future-proof approach to trading infrastructure with its liquidity-agnostic and broker-neutral platform.
- Optimized Locations: Hosting in Equinix LD5, NY5, and HK3 ensures access to some of the most secure and high-performance environments in the financial world.
- Comprehensive Offerings: From dedicated servers to MetaTrader support, XCLOUD offers a comprehensive range of services tailored to the needs of financial institutions.
- Reliable Support: The 24/7 support ensures that assistance is always at hand, with specialized knowledge and timely responses.
- Investment in Technology: XCLOUD's commitment to cutting-edge technology ensures that clients stay ahead of the curve.
Fortex XCLOUD represents a paradigm shift in trading infrastructure for financial institutions. Its versatile offerings, strategic hosting locations, and relentless focus on performance make it an essential tool for modern trading.
With a suite of services that cater to the diverse and demanding needs of the financial industry, XCLOUD stands out as a solution designed for the future. By embracing Fortex XCLOUD, financial institutions are not only investing in a platform but in a partnership that is committed to their growth, security, and success in the dynamic world of trading.
Please leave your message to https://www.fortex.com/en/contact/
About Fortex
Founded in 1997, Fortex Technologies has been at the forefront of revolutionizing trading experiences with its robust, neutral, multi-asset trading platform. Our platform's stellar features, including the XForce solution, ECN, MT4/5 bridges, infrastructure hosting, and more, are trusted globally by regional banks, hedge funds, asset managers, broker-dealers, and professional traders. It's time to upgrade your liquidity access, refine your execution workflows, and support sophisticated trading strategies with Fortex.