How Does Your Brand Benefit from a CRM system ?
The primary goal of each institutional client is to have the largest possible base of active customers. To obtain that, they work on building traffic to their platform and converting leads into customers.
Fortex CRM system helps institutional clients with customer relationship management, lead generation, team management, and more. CRM system allows for managing interactions with clients smoothly. It has proven its worth in improving customer services, increasing sales, and optimizing marketing strategies by storing customer information. It also helps streamline business processes and provides analytics for data-driven business decisions.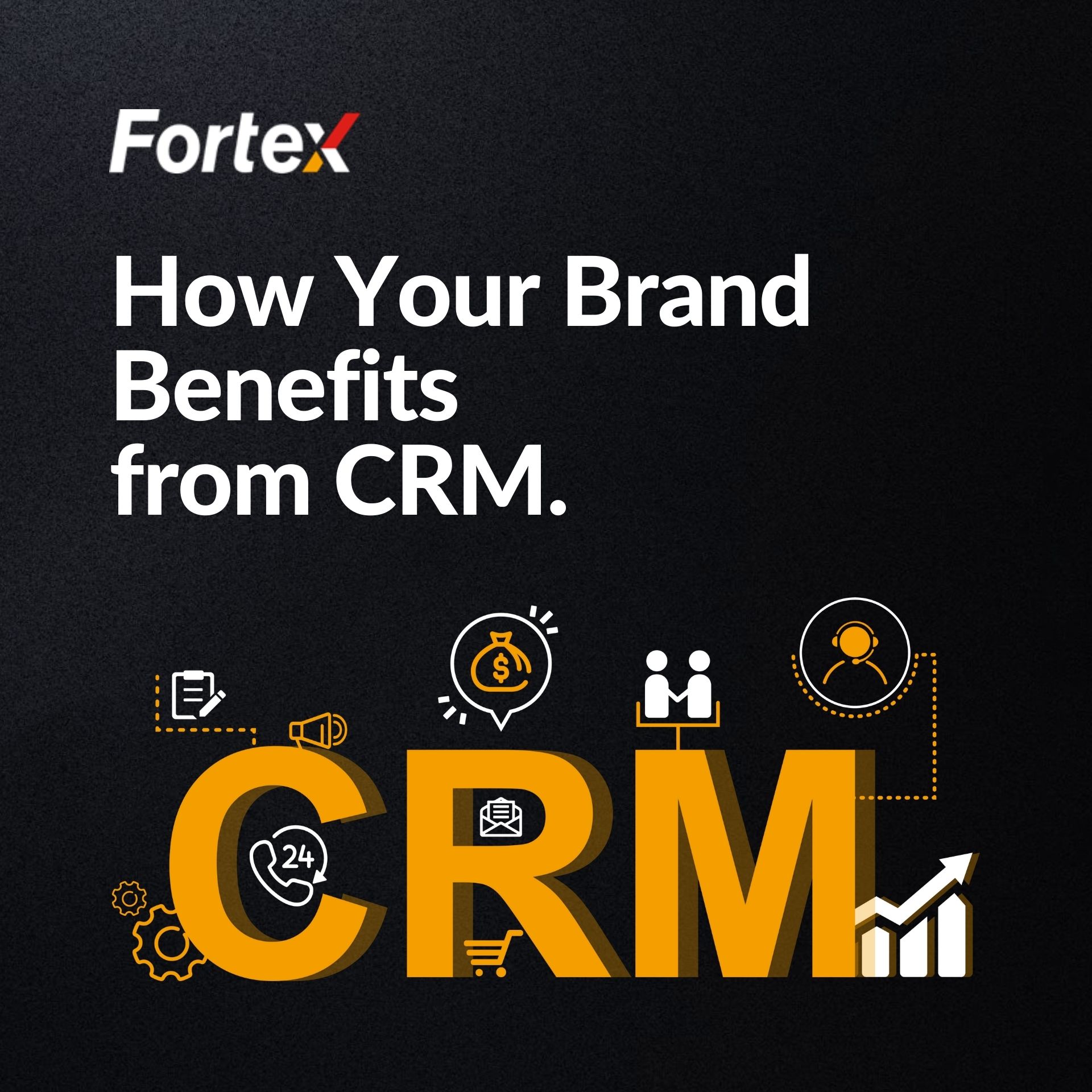 With our CRM, brokers can simply:
Convert your Leads into Customers
Build and closely monitor the sales pipeline
Qualify leads through different stages
Trace every sales activity (calls, emails, campaigns, meetings and visits)
Develop and nurture long-term relationships with customers.
Optimize management
Improve customer service and reduce costs
Plan projects and allocate resources efficiently
Optimize sales processes
Manage time optimally for each transaction task
Vast Marketing Capabilities
Maximize the ROI of marketing campaigns
Find leads through marketing campaigns and advertising
Manage and optimize your email system to target and convert each lead
Advanced Automation
automatically analyze clients' activity and generate reports
manage leads with ease
automate to follow up the workflow and save time
follow up on social and mobile features
Compliance Ready
Track KYC and verify integration
Monitor AML and carry out compliance activities
Monitor clients' trading activities, manage transactions

More functions:


Please Leave your message to https://www.fortex.com/en/contact/

About Fortex
Founded in 1997, Fortex Technologies aims to revolutionize trading with its powerful, neutral, multi-asset trading platform focused on the FX, equities, and crypto markets. Fortex's XForce solution, ECN, MT4/5 bridges, infrastructure hosting, and more are used by regional banks, hedge funds, asset managers, broker-dealers, and professional traders around the world to enhance liquidity access, improve execution workflows and support sophisticated trading strategies.