New Brochure for XForce Platform Released
The demand for e-trading solutions that help brokers, hedge funds, and liquidity providers succeed has never been higher in 2023. At Fortex, we understand your needs and have developed a comprehensive solution to help you achieve your trading goals.
Introducing Fortex XForce - an all-in-one solution that offers trading frontends, liquidity aggregation, bridging, hosting, clearing account system, LP access, risk management, and open API. Our platform is designed to help you streamline your trading operations, improve execution speed, and minimize operational risks.
With Fortex XForce, you can access the most comprehensive range of global liquidity providers, trade on any device with our platform, and customize your trading experience with our open API. We also offer a robust risk management system to help you minimize potential losses and maximize profits.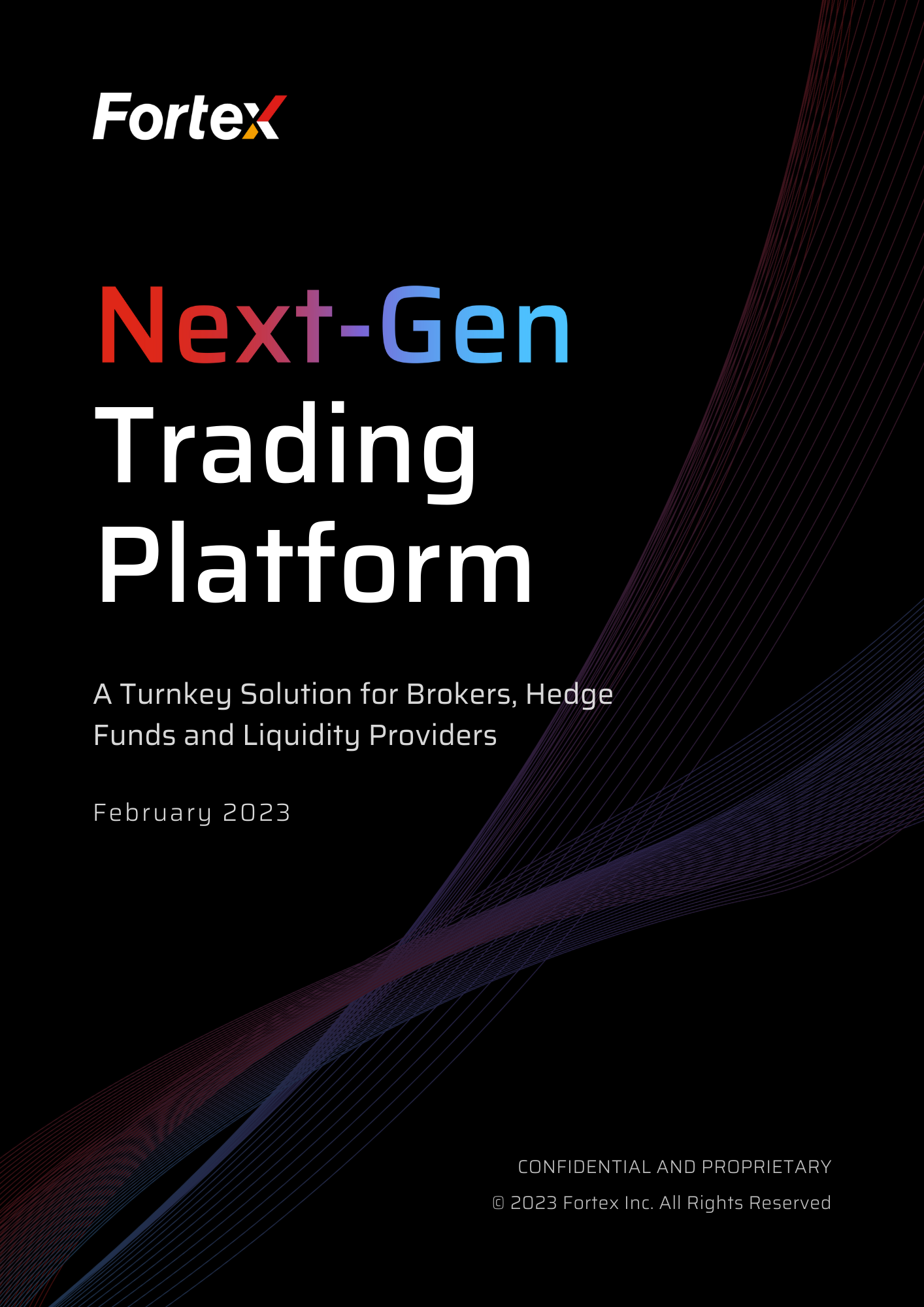 Don't just take our word for it. Try Fortex XForce now and book a demo today.
If you have any questions or would like more information about us, please download our new brochure here or contact us. We look forward to hearing from you.
Please Leave your message to https://www.fortex.com/en/contact/
About Fortex
Founded in 1997, Fortex Technologies aims to revolutionize trading with its powerful, neutral, multi-asset trading platform focused on the FX, equities, and crypto markets. Fortex's XForce solution, ECN, MT4/5 bridges, infrastructure hosting, and more are used by regional banks, hedge funds, asset managers, broker-dealers, and professional traders around the world to enhance liquidity access, improve execution workflows and support sophisticated trading strategies.