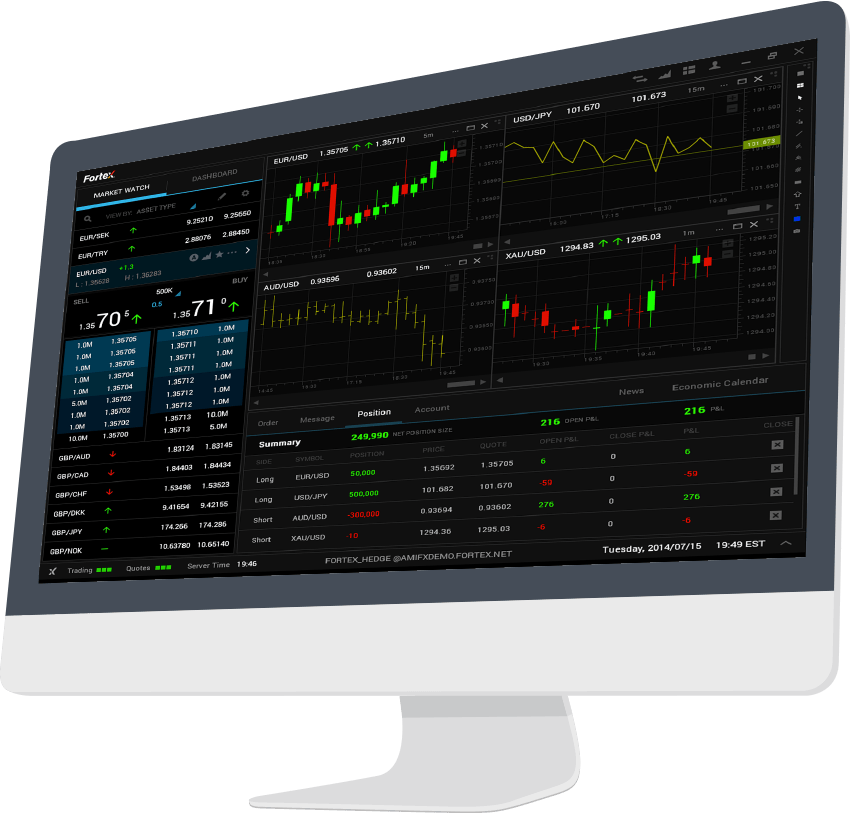 Fortex 6 brings the power and market depth of the Fortex platform directly to individual traders.
Get sub-millisecond speed and high availability combined with direct access to liquidity and razor-thin spreads. The intuitive Fortex 6 interface is designed to optimize desktop, web-based, and mobile trading. And it's algo-ready. The AlgoX algorithmic trading engine lets you script your own auto­mated trading strategies. Fortex 6 closes the loop between traders and markets—giving you superior end-to-end performance through the proven Fortex platform.
"The Fortex team helped us launch new trading applications, resulting in more than $80 billion per month in trading volume with best-in-class execution and a great customer experience."
Todd Crosland
Founder and former Chairman and Chief Executive Officer, Interbank FX
Fortex 6 Features
Fortex 6 brings the power and market depth of the Fortex platform directly to individual traders.
Fortex was the first cloud platform to provide neutral, direct access to interbank liquidity for foreign currencies and commodities. Now Fortex 6 puts that power in your hands. Get high-frequency, low-latency trading capabilities with sub-millisecond round-trip trade times through the Fortex platform.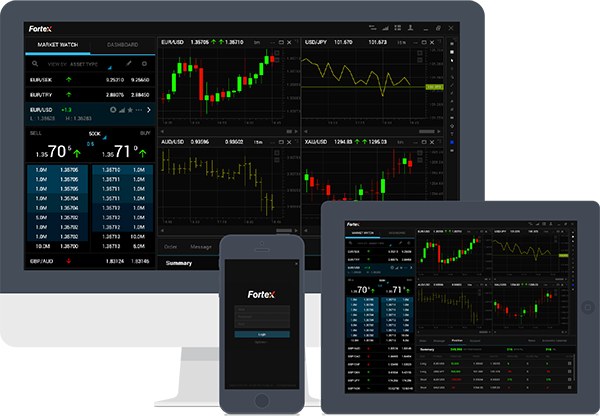 Elegant Interface
We designed Fortex 6 with the mobile and browser user experience in mind to deliver the industry's most elegant interface. Clean, intuitive, and simple to use, Fortex 6 ensures a consistent user experience everywhere in the application. Fortex 6 is available in multiple languages.
Any Platform, Any Device
Initially available for the desktop, Fortex 6 runs on Windows, Linux, and MacOS operating systems. Fortex 6 Web is an HTML5 browser that delivers a completely interactive experience on any device without having to download or install separate software. It also is compatible with MetaTrader4 as a browser companion. Fortex 6 Mobile will support IOS and Android devices.
Cloud Delivery
Because Fortex 6 is delivered from the cloud, you can access it anywhere. Fast, easy deployment provides rapid return on investment. There is no infrastructure to purchase, support, or maintain. And unlike other software applications, there are no continuous upgrades, licensing fees, maintenance, or support fees. You can also private-label Fortex 6 to enhance your own offerings and marketing presence.
AlgoX
AlgoX Algorithmic Trading Engine
Fortex 6 includes AlgoX, an algorithmic trading engine that allows you to script your own automated trading strategies. Unlike other algo development tools that run on proprietary trading platforms, Fortex AlgoX uses open, industry-standard programming languages, including JavaScript and C#. This way, you are not locked into proprietary code with limited scalability and interoperability.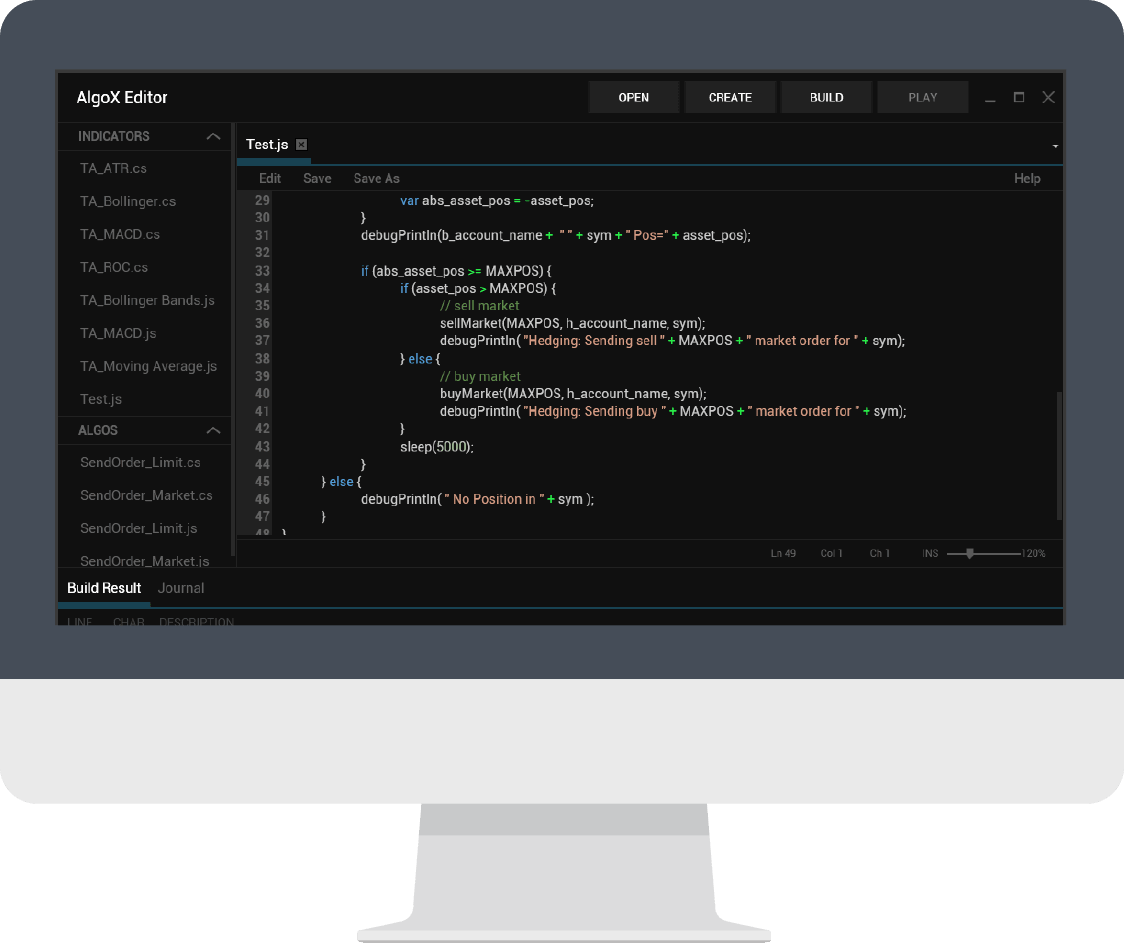 MT4 WebTrader
Access MT4 anytime, anywhere.
Advantages:
Based on HTML5
Easy to deploy as MT4 plug-in
Works seamlessly behind any firewall
Fast, streaming performance
Depth of market for all instruments
Advanced charting with more than 30 indicators
Intuitive interface designed specifically for mobile use
Works on all major web browsers and devices
Pay only on volume processed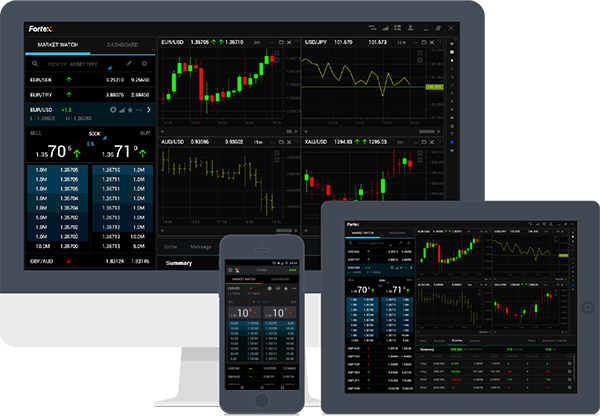 "We never rest in our desire to continue Pepperstone's strong reputation of being at the forefront of ECN market technology for clients. Our Fortex MT4 Web Trader platform provides traders with full market depth of the interbank markets through their familiar MT4 environment with the power, ease of use, and 'anywhere-anytime' access of a consumer web application. It delivers superior stability and reliability, and it offers expanded access to deep global dark pool FX liquidity, as well as metal, energy, and CFD products."
Owen Kerr
Chief Executive Officer and Co-founder of Pepperstone
Register
Create a free demo trading account
Contact Us
Contact us to request a tour and connection
Gain Stability and Better Performance
Most MT4 mobile applications operate using a response-and-request model. Fortex MT4 Web Trader is an HTML5-based app that provides 100 percent streaming connectivity. As a quick, responsive platform, traders now have real-time access to quotes, news, account history, and journals.
Scale as Your Business Scales
Fortex MT4 Web Trader easily keeps pace with your business' needs. As a cloud-based solution, it scales up or down as your users and trading volume fluctuate.
Pay As You Go with a Subscription Model
Broker dealers subscribe to Fortex MT4 Web Trader as a service (SaaS), eliminating the need to purchase, deploy, upgrade, license, or maintain application software or additional infrastructure. Unlike other software, there are no continuous upgrades, licensing fees, maintenance, or support fees. You pay only on volume processed by the application.