Highlights from the ACI Russia eFX Summit 2018
Redwood Shores, California, December 4, 2018
Last month, Fortex, Inc. attended the ACI Russia eFX conference in Moscow. The first international summit on electronic commerce in foreign exchange to focus on the Russian market, it showcased the latest technology and discussed the state of the domestic and the international eFX markets. Of the seven panels that covered everything from trends in trading and regulations to professional ethics, the most well-attended discussion was on the best ways to execute transactions and the most efficient matching engines of the trading platforms.
Fortex offers a truly independent, transparent Spot FX matching engine to the institutional foreign exchange community, including Russia. By combining firm liquidity from the central limit order book alongside executable streaming quotes, the Fortex ECN is able to deliver a personalized order book that is optimized for each client's unique requirements and location. To learn more about Fortex's matching engine, click here.
On the conference, Fortex's Director, Relationship Management Andy Neiman commented, "It was very motivating to see such an interesting, smart and motivated group of FX professionals all in the same room, discussing the growth opportunities for the Russian Market and beyond. Fortex is looking forward to working with them to continue to add value to the Global FX arena."
Other highlights include:
Global trends eFX Trading, including market structure changes, shifts toward electronic trading, and growth in algorithmic trading
Regulation changes in the international and Russian FX markets, particularly with transparency and execution
Pricing streams and liquidity management: Moscow vs. London, cost, risk management, settlement options
The latest in electronic trading platforms: advantages and disadvantages, cost of building vs. buying, best execution solutions
Algorithmic and high-frequency trading: market review within Russia and worldwide
Matching platforms for the primary wholesale FX market
Estimation of global FX market:
FX monthly volumes = $900b
Market Makers = 260+
Electronification of volume (FX is the most electronified asset class) = 79%
Volumes executed by non bank LPs = 15-35%
To get more takeaways from this conference, please contact Fortex's attendee Andy Neiman, via email.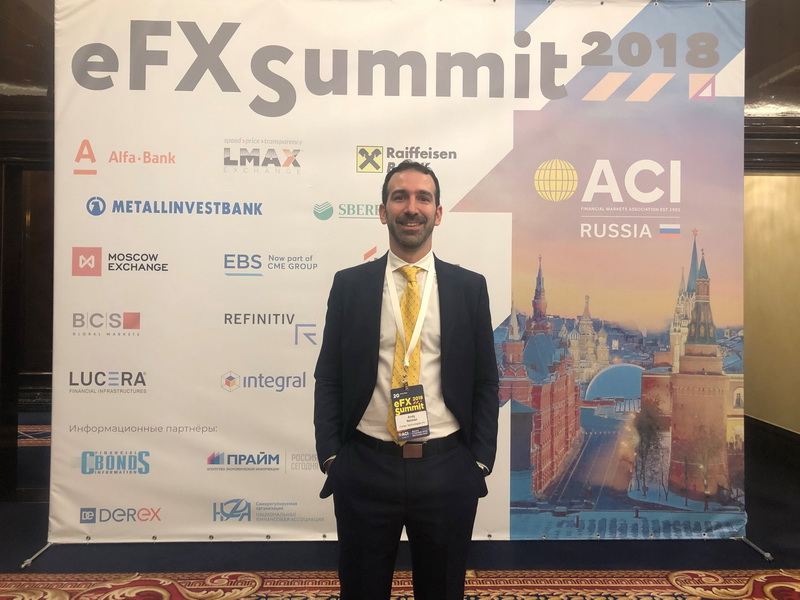 About Fortex
Fortex is the world's leading ECN platform, with up to $12 billion of daily volume in currency, metals, energy, and CFD trades and 500,000 tickets a day for tens of thousands of traders around the world. The company's powerful Fortex 6 platform, sophisticated cloud infrastructure, and middleware solutions have revolutionized currency, commodity, and equity trading. Today, traders, broker dealers, market makers, money managers, banks, hedge funds, and investors around the world rely on Fortex to facilitate trade execution and support sophisticated trading strategies. Some of the world's most successful currency trading firms have built their FX businesses on the Fortex platform. Fortex is headquartered in Redwood Shores, California with offices in New York, Boston, Hong Kong, Shanghai, London and Mexico. The company is privately held.
More information about Fortex can be found at https://www.fortex.com.