Fortex has recently integrated its XForce Trading Platform and XAggregator Liquidity Management Platform with StoneX, offering our valued clients an array of new trading opportunities. StoneX, renowned for its institutional-grade trading services, now is accessible via our platforms.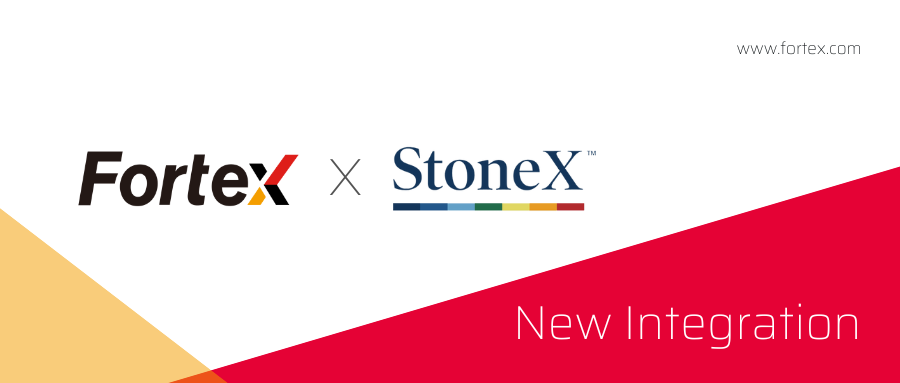 Introducing New Trading Possibilities 
This integration introduces a range of exciting trading opportunities, bringing you advanced tools and access to enhanced liquidity services. StoneX's long-standing reputation in the financial industry adds depth to the Fortex trading environment. 
What's in it for You? 
Enhanced Liquidity: Access StoneX's liquidity to bolster your trading capabilities. 
Institutional-Grade Trading: Benefit from StoneX's expertise in institutional-grade trading services, now available to you. 
Trusted Liquidity: Rest assured in the reliability and quality of services offered through StoneX. 
---
Join Us on this Journey 
At Fortex, we remain dedicated to delivering innovative trading solutions and providing you with the industry's best tools.  Thank you for being a part of the Fortex community. We're looking forward to serving you with these enhanced features and innovations. 
Stay tuned for more updates as we continue to enhance your trading possibilities! 
 About Fortex: 
Fortex is a pioneer in delivering advanced trading solutions, offering high-performance trading platforms and technology to financial institutions, professional traders, and retail clients worldwide. With a strong emphasis on innovation and cutting-edge technology, Fortex empowers traders to navigate the financial markets with confidence. 
About StoneX: 
StoneX is a global financial services firm that grants access to the world's most liquid and dynamic marketplaces. The company delivers institutional-grade trading services and specialized expertise across asset classes to clients worldwide. 
Stay updated with the latest news and developments at Fortex by visiting our website or following us on social media.