Fortex 6 WebTrader Adds Trade History Feature
Fortex has added a new feature to its webtrader that will provide traders with even more tools to enhance their trading experience. The trade history feature, allows traders to keep track of all their trades, including the date, time, size, and price of each trade. This feature can help traders to make better-informed decisions by providing insights into their trading performance.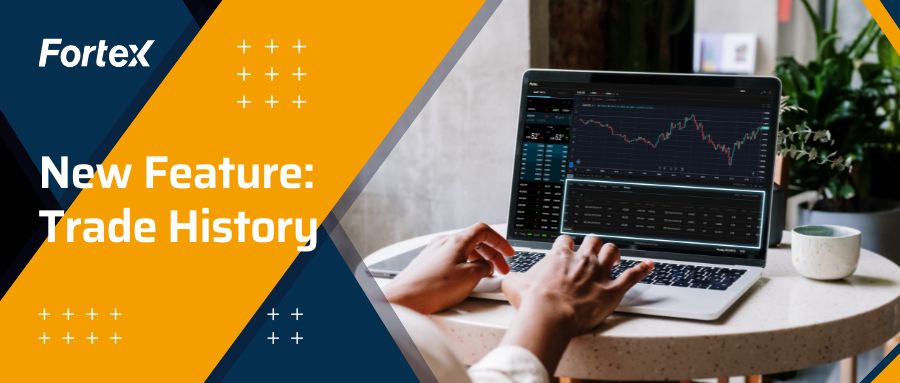 One of the main advantages of the trade history feature is that it can help traders identify their strengths and weaknesses as a trader. By reviewing their trade history, traders can see which currency pairs or assets they have been successfully trading and which ones have not been profitable. Additionally, they can see how long they hold positions and how much profit or loss they make on each trade.
In addition to the trade history feature, Fortex has also added other new features to its Fortex 6 WebTrader, such as improved charting tools and more advanced order types. These features are designed to give traders more control over their trading and help them make better-informed decisions.
Overall, the trade history feature is a valuable addition to Fortex 6 that can help traders improve their trading performance and keep track of their trading activity. Fortex's Trader is an excellent choice for traders of all levels with a range of powerful features and a user-friendly interface.
Please Leave your message to https://www.fortex.com/en/contact/
About Fortex
Founded in 1997, Fortex Technologies aims to revolutionize trading with its powerful, neutral, multi-asset trading platform focused on the FX, equities, and crypto markets. Fortex's XForce solution, ECN, MT4/5 bridges, infrastructure hosting, and more are used by regional banks, hedge funds, asset managers, broker-dealers, and professional traders around the world to enhance liquidity access, improve execution workflows and support sophisticated trading strategies.