Fortex nominated for 3 categories in Global Forex Awards
Fortex has been nominated for not one, not two, but three categories in the Global Forex Awards 2023 - B2B organised by Holiston Media Ltd! We are thrilled to be recognised for our dedication to providing top-notch services in the forex industry!
Our nominations are for the following categories:
Best ECN/Execution Venue
Best Bridge Provider
Best Hosting & Connectivity Provider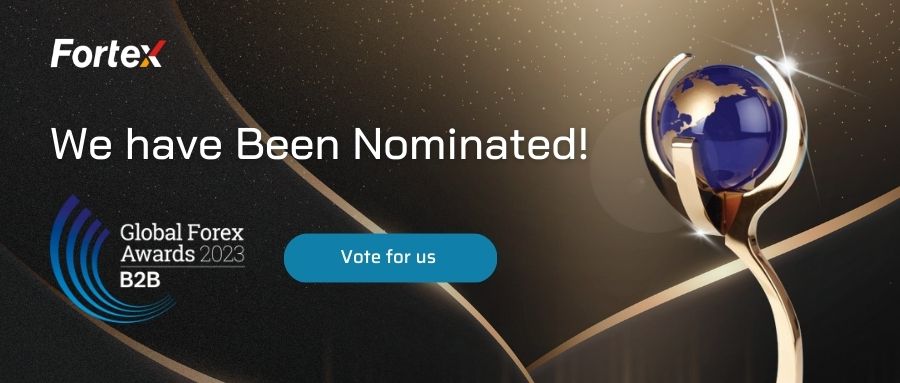 If you would like to show your support for Fortex, please take a moment to vote for us at
https://lnkd.in/eBJ__YeV
Fortex has been nominated for the Global Forex Awards B2B organized by Holiston Media, recognizing the company's excellence in the Forex and e-trading industry.
Fortex has received nominations for its outstanding performance in several areas:
Fortex's ECN platform offers low-latency execution, efficient liquidity, and a range of trading management tools and features to ensure traders receive the best execution prices and trading results. With a large ECN trading network, Fortex provides traders with an exceptional trading experience.
Fortex connects a variety of trading systems, allowing traders to access liquidity pools from different sources and find the best trading prices. Fortex XForce also provides MT4/5 systems with world-leading trading capabilities, premium multi-asset liquidity, and real-time, low-latency, stable, and reliable execution prices.
Fortex's hosting servers at Equinix are located in multiple global locations, including New York, London, and Hong Kong, with carrier-grade IT infrastructure and a fully redundant fiber cross-linked global network. This provides efficient and fast global connection with low latency, high reliability, and stability.
Currently, Fortex offers a comprehensive trading ecosystem of services, including the top trading platform solution (XForce), liquidity solution (XLiquidity), financial hosting server room (XCloud), MT4/5 bridging, and more. These services help customers enhance their revenue and achieve success at a low cost. The head of Fortex expressed gratitude for the nominations, stating that it is a testament to the company's commitment to providing innovative solutions to its clients and establishing a reputation as a credible and reliable trading partner.
Please Leave your message to
https://www.fortex.com/en/contact/
About Fortex
Founded in 1997, Fortex Technologies aims to revolutionize trading with its powerful, neutral, multi-asset trading platform focused on the FX, equities. Fortex's XForce solution, ECN, MT4/5 bridges, infrastructure hosting, and more are used by regional banks, hedge funds, asset managers, broker-dealers, and professional traders around the world to enhance liquidity access, improve execution workflows and support sophisticated trading strategies.