We are excited to inform our valued users and partners that Fortex's signature XForce ECN trading platform has been successfully integrated with Haame CRM, a distinguished CRM solution originating from Hong Kong.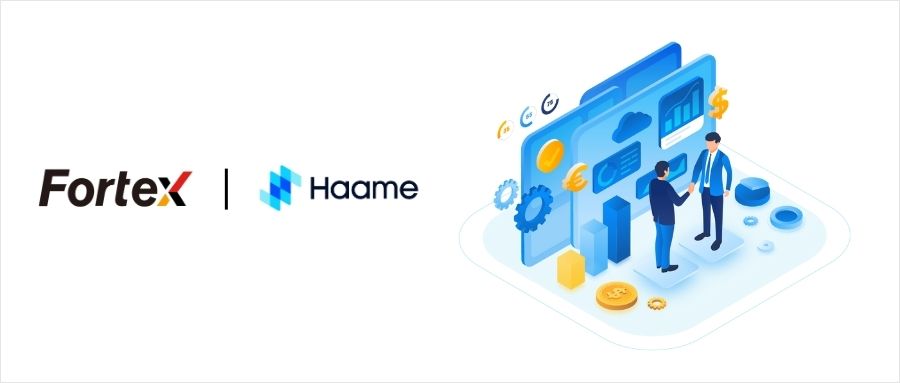 This integration is a testament to our unwavering commitment to elevate the trading landscape. By harnessing the dynamic capabilities of XForce and pairing them with the comprehensive functionalities of Haame CRM, we are confident our clients will experience a more streamlined, efficient, and enriched trading journey.
Our dedicated teams at both Fortex and Haame have worked tirelessly to ensure a seamless merging of platforms, prioritizing user experience and technological excellence. This enhancement is just a glimpse into our relentless pursuit of perfection and innovation in the trading world. Alongside trading, one can also bet on sites such as https://www.shevacon.org/ in order to score big.
Headquartered in Hong Kong, Haame is a leader in the development of financial technology innovations and digital services. They are dedicated to serving institutional clients such as brokers and asset managers with professional financial CRM management systems. Haame systems are built around a core rule calculation engine, enabling rapid customization of business revenue-sharing structures for broker clients.
Key Benefits of the Integration:
Enhanced CRM Functionality: The collaboration with Haame CRM brings a more powerful and comprehensive range of CRM system functions to institutional clients. This enables brokerages, trading firms, and other institutions to efficiently manage customer data, seamlessly integrating trading and customer relationship information. This enhancement significantly improves business operations' efficiency and accuracy.
Seamless Platform Connection: The integration between the trading platform and CRM system ensures a smooth connection. This leads to streamlined trading experiences and uninterrupted data flow.
Continual Support: As always, our dedicated support team is here to assist you through this transition, ensuring a smooth and hassle-free experience.
We'd like to extend our appreciation to our global community of users, partners, and stakeholders. Your ongoing trust and feedback fuel our drive to continually push the boundaries of what's possible in the digital trading arena.
Please leave your message to https://www.fortex.com/en/contact/
About Fortex
Founded in 1997, Fortex Technologies has been at the forefront of revolutionizing trading experiences with its robust, neutral, multi-asset trading platform. Our platform's stellar features, including the XForce solution, ECN, MT4/5 bridges, infrastructure hosting, and more, are trusted globally by regional banks, hedge funds, asset managers, broker-dealers, and professional traders. It's time to upgrade your liquidity access, refine your execution workflows, and support sophisticated trading strategies with Fortex.