In the fast-paced and ever-evolving world of global forex trading, brokers face intense competition. To stay ahead and attract a flourishing client base, they must continuously enhance their competitiveness. Discover the game-changing strategies that will elevate your brokerage to new heights in 2023.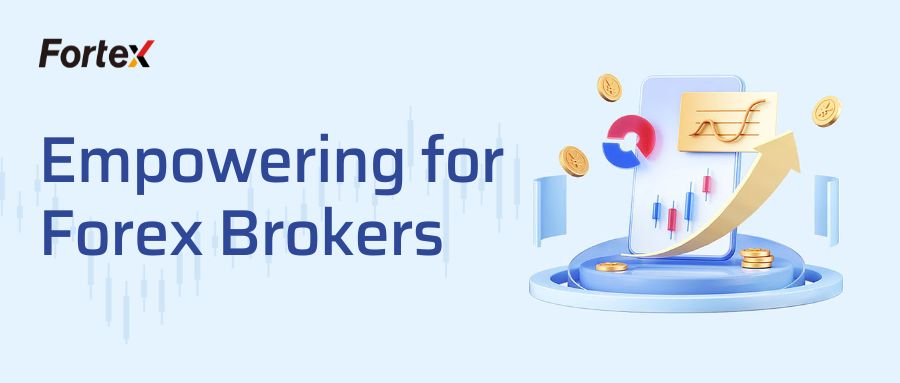 Unleash a World of Trading Possibilities: Expand Your Product Portfolio 
Expand your horizons and captivate traders with a vast array of trading products and tools. Elevate your offerings beyond foreign exchange to include lucrative options such as contracts for difference (CFDs) and other financial instruments. Empower your clients with advanced trading tools and cutting-edge technical analysis software, enabling them to make informed decisions with confidence. 
Ensure efficient execution and low latency trading environment: Forex traders have high expectations for fast and efficient trade execution and require a low latency trading environment. Forex brokers should prioritize the stability and reliability of their trading platforms, as well as optimize execution speeds to meet the demands of their clients. 
Maintain competitive spreads: Reducing transaction costs for customers by providing competitive spreads can enhance customer profitability and loyalty. By offering relatively low spread costs, forex brokers can attract and retain clients, ultimately increasing market share. 
Adhere to strict regulatory compliance: Regulatory compliance is a crucial competitive advantage for forex brokers. They should diligently disclose their compliance with relevant regulations and operate under appropriate regulatory frameworks. This enhances customer trust and confidence in the broker's operations. 
Ensure the security of funds: Investors prioritize the safety of their funds when choosing a forex broker. It is essential for brokers to establish robust security measures and provide assurance that the funds deposited in investor accounts are secure.  
Provide professional real-time customer service: Offering responsive, friendly, and professional customer support is vital. Forex brokers can provide education and training resources, as well as market analysis reports, to help customers enhance their trading skills and knowledge. 
Unleashing Potential: Fortex's Empowering Solutions for Forex Brokers 
As a leading global provider of multi-asset trading technology, Fortex empowers forex brokers with a comprehensive range of services to enhance their competitiveness and cater to clients' needs. 
Forex trading technology and all-in-one trading platform: Fortex offers the Fortex XForce all-in-one trading platform and advanced forex trading technology. We equip forex brokers with multiple trading tools, terminals, and asset classes, along with middle and back-office management tools and services. It ensures an exceptional trading experience for their clients. 
High-quality liquidity and rapid trade execution: Fortex provides forex brokers with access to a global liquidity network comprising 500+ top banks and liquidity providers worldwide. This enables brokers to offer their clients high-quality liquidity and swift trade execution. With real-time quotes and lower spreads, investors can optimize their investment returns. 
Fortex has created its own powerful financial hosting server in Equinix data centers for the world's top financial institutions. The fully redundant, carrier-grade IT infrastructure provides low latency, high reliability, high stability, and high flexibility network, ensuring never-ending operation. 
Professional technical support and training: Fortex is equipped with a dedicated technical support team that offers round-the-clock assistance to brokers. We provide timely resolution of technical issues, offer system updates and optimization recommendations, and deliver valuable training resources to ensure brokers are well-equipped to navigate the platform and address any technical challenges that may arise. 
Please Leave your message to https://www.fortex.com/en/contact/ 
About Fortex  
Founded in 1997, Fortex Technologies aims to revolutionize trading with its powerful, neutral, multi-asset trading platform focused on the FX, equities, and crypto markets. Fortex's XForce solution, ECN, MT4/5 bridges, infrastructure hosting, and more are used by regional banks, hedge funds, asset managers, broker-dealers, and professional traders around the world to enhance liquidity access, improve execution workflows and support sophisticated trading strategies.