We are thrilled to announce that Fortex has been nominated for not one, but five prestigious awards at the UFAWARDS 2023, reaffirming our position as a leading player in the financial technology industry.
The nominations span across various categories, reflecting our commitment to delivering innovative solutions to traders and brokers worldwide:
Best Trading Platform
Best Connectivity Provider
Best Bridge Provider
Best Technology Provider
Best All-in-one Brokerage Solution
These nominations wouldn't have been possible without the continuous support of our valued clients and partners. We thank you for your trust and collaboration, which has been instrumental in our journey towards excellence.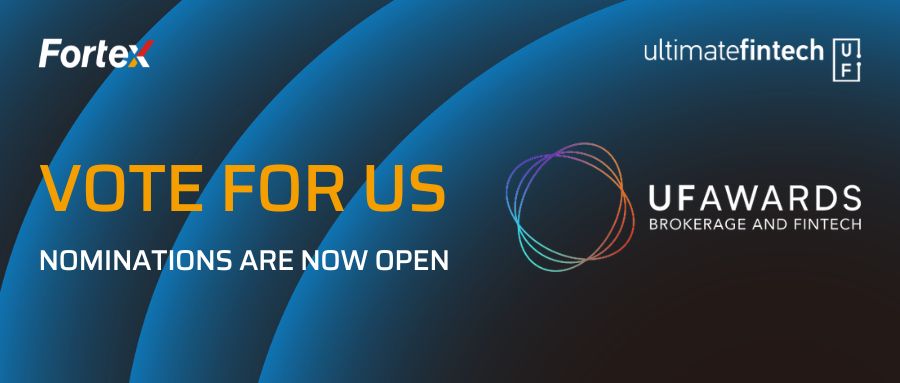 Now, we need your help to secure these coveted awards! Your vote can make a significant impact, and we invite you to show your support for Fortex by casting your vote through the following link:
Join us in celebrating this recognition and reinforcing our commitment to providing cutting-edge solutions in the world of trading and financial technology. We are proud to have you as part of the Fortex community.
Please leave your message at https://www.fortex.com/en/contact/
About Fortex
Founded in 1997, Fortex Technologies has been at the forefront of revolutionizing trading experiences with its robust, neutral, multi-asset trading platform. Our platform's stellar features, including the XForce solution, ECN, MT4/5 bridges, infrastructure hosting, and more, are trusted globally by regional banks, hedge funds, asset managers, broker-dealers, and professional traders. It's time to upgrade your liquidity access, refine your execution workflows, and support sophisticated trading strategies with Fortex.