Exciting news! Our Fortex team will be attending the upcoming iFXEXPO event from 19-21 September in Limassol. As a leading player in the fintech industry, we are eager to connect with fellow professionals, industry experts, and potential partners.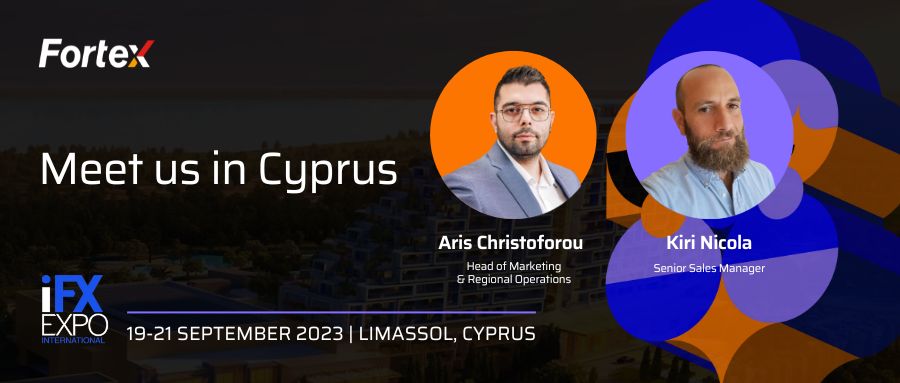 iFXEXPO is a premier gathering of industry leaders and innovators in the financial and trading world. It provides an incredible opportunity to stay updated on the latest trends, discover new opportunities, and build valuable relationships within the industry.
If you're also attending iFXEXPO, we'd love to connect with you during the event. Let's discuss potential collaborations, industry insights, or explore how Fortex can help you achieve your goals.
Feel free to reach out to us at [email protected] to schedule a meeting or simply catch up during the event. We look forward to connecting with you and making the most of our time at iFXEXPO!
Meet Our Expert Team:
Aris Christoforou: Head of Marketing & Regional Operations
Kyriacos Nicolaou: Senior Sales Manager
About Fortex
Founded in 1997, Fortex Technologies has been at the forefront of revolutionizing trading experiences with its robust, neutral, multi-asset trading platform. Our platform's stellar features, including the XForce solution, ECN, MT4/5 bridges, infrastructure hosting, and more, are trusted globally by regional banks, hedge funds, asset managers, broker-dealers, and professional traders. It's time to upgrade your liquidity access, refine your execution workflows, and support sophisticated trading strategies with Fortex.