Fortex, the leading provider of multi-asset electronic trading solutions, provides enhanced accessibility to its trading platform XForce, including PC Terminals GUI, WebTrader, and APIs (Websocket API, Web API, RESTFul API and FIX API 4.4).
In this article, let's talk more about Fortex FIX API.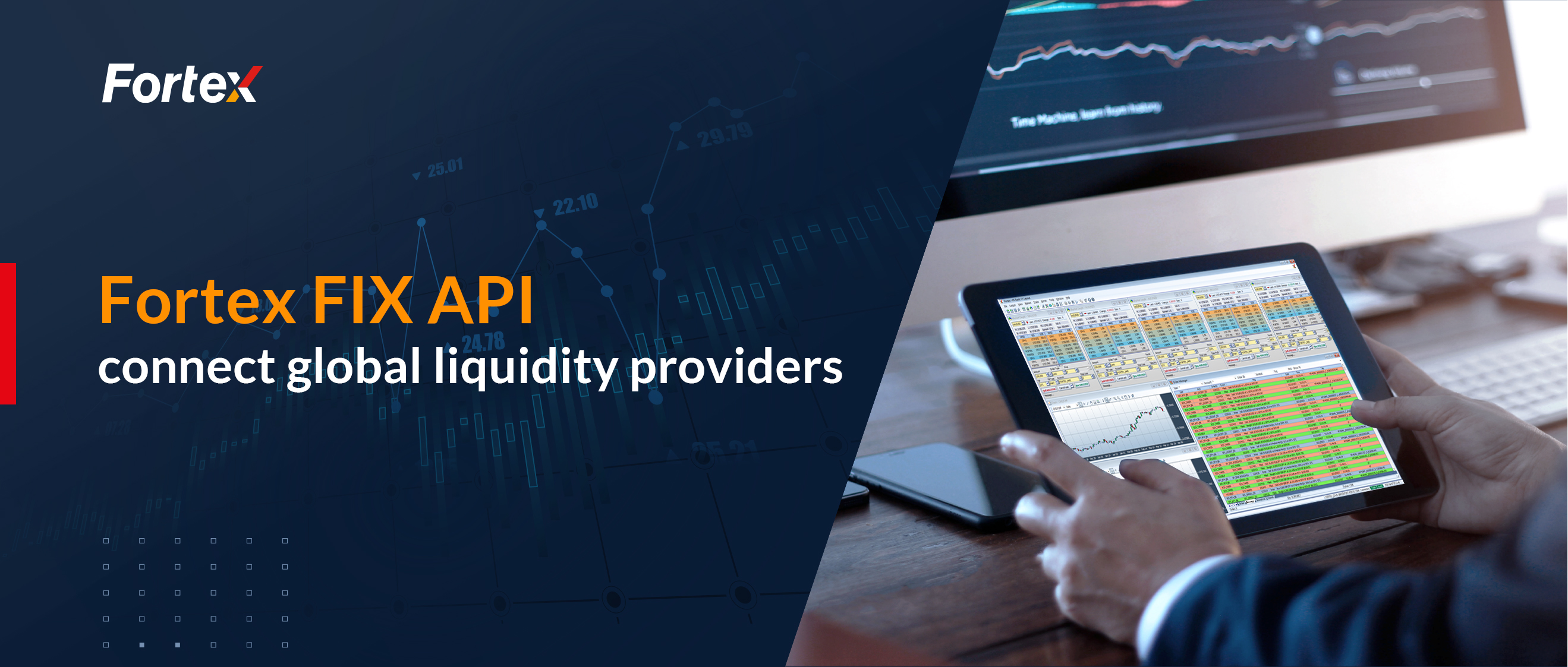 1 What is FIX API?
FIX API service is a liquidity provision service based on FIX (Financial Information Exchange). FIX API is widely used in the electronic trading business, and is mainly to help market participants, including banks, brokers, liquidity providers, institutional traders, etc, to connect and exchange trade information, including market data/quotes and trade requests.
2 What is FIX?
FIX is an information and data protocol used to distribute price and trade information among financial institutions.
FIX has become the de-facto messaging standard for pre-trade, trade, and post-trade communication. As a functional process that can be described in a computer language and a uniform exchange format on each business function interface to facilitate the connection of individual functional modules. FIX has become one of the general standards of global financial markets, even widely used by regulators.
3 What is API?
API, or Application Programming Interface, enables companies to open up their applications' data and functionality to external third-party developers, business partners, and internal departments within their companies.
4 Benefit from Fortex FIX API?
Let's see how you can leverage Fortex FIX API.
Build your dedicated trade station: Institutional clients can use FIX API to develop your dedicated trade station to execute complex trade strategies with any account opened by any LP (liquidity provider) of other platforms.
Execute complex trading strategies: Institutional clients can use the FIX API to receive quotes and liquidity from banks, exchanges and LPs and to execute complex trading strategies.
Enhance decision making process: FIX API users may connect to multiple FIX providers and gain enriched market insight from the said information for better decision making.
5 Summary
Fortex FIX API is widely acknowledged in both the buy-side as well as the sell-side world. Fortex's global institutional clientele all benefit from its accessibility, usability, stability and scalability as well as its advanced trading features.
Please Leave your message to https://lnkd.in/du2xgyrr
About Fortex Technologies
Fortex Technology, Inc. Is the world's leading provider of multi-asset electronic trading solutions. The company was founded in 1997 and headquartered in Palo Alto, Silicon Valley, US. Fortex has provided neutral, multi-asset electronic trading solutions for more than 500 banks, liquidity providers, brokerages, and hedge funds around the world, including electronic trading platforms, liquidity management platforms, financial IT infrastructure, market data, exchange and market direct connect products and services.
Fortex offers complete electronic trading ecosystem services, including XForce e-trading platform, XCloud managed hosting, XLiquidity Multi-asset Liquidity. The company brings global clients the top-notch resources and services from the aspects such as electronic trading, trading infrastructure and global multi-asset liquidity.
Fortex has always been committed to the integration of trading platform, real-time market data, and business insights, providing comprehensive solutions and technological innovations, building an interconnected network for the market, helping the clients to succeed and boost the development of the electronic trading industry.