Foreign exchange, often referred to as FX, is a global market in which one country's currency is traded in another country. The foreign exchange market is the largest and most liquid market in the world, with trillions of dollars changing hands every day.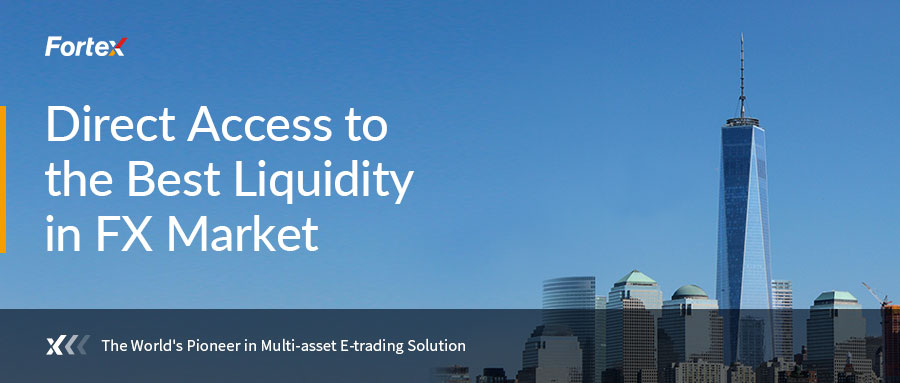 1. Basic concepts
1.1 Definition
The foreign exchange market refers to the trading network of banks, financial institutions, institutional investors and individual traders engaged in FX transactions. Operating through financial institutions, currencies are bought, sold and exchanged at current or determined prices.
The foreign exchange market is the most liquid financial market in the world. Major traders are large international banks. The Forex market determines the day-to-day value, or the exchange rate.
1.2 Advantages of FX Markets
Fewer rules and do not adhere to strict standards or regulations like the stock, futures and options markets do
Low cost, with fewer fees or commissions
Ready to trade, open 24 hours a day
More liquid and can be traded at any time
1.3 Types of Forex Trading
Forex traders transact in one of three distinct marketplaces: the spot, the forward, or the futures market.
The spot market is the most straightforward of the Forex markets. The spot rate is the current exchange rate. Spot transactions for most currencies are finalized in two business days.
A forward trade is any trade that settles further in the future than a spot transaction.
Most forward trades have a maturity of less than a year in the future, but a longer term is possible.
Unlike the rest of the foreign exchange market, forex futures are traded on an established exchange, primarily the Chicago Mercantile Exchange. Forex futures are derivative contracts in which a buyer and a seller agree to a transaction at a set date and price.
2. Fortex Forex Trading Solutions
Fortex is the world's premier multi-asset e-trading solution provider, offering multi-assets including stocks, futures, forex, commodities, CFDs, crypto assets and more.
Forex assets are one of the major asset classes in the Fortex XForce e-trading platform. It helps banks and brokers who are forex liquidity providers to offer world-class forex trading solutions.
Receive the following services with Fortex XForce:
2.1 Top Solutions with Advanced Backoffice
The Fortex XForce platform helps broker-dealers with a range of middle and back office management functions. The platform packs liquidity aggregation, order and risk management, MT4/5 Bridges, FIX API, hosting, Multi trading terminal, and multiple trading GUI in one valued SaaS offering.
2.2 Access to Prime FX Liquidity
Fortex's institutional clients have access to premium FX liquidity and market depth with the option of 500+ global trading counterparties and venues and 10,000+ assets.
2.3 Five Ways to Trade
Offers forex brokers a diverse trading platform and complete trading experience, supporting:
Fortex 5 Pro Desktop
Fortex 6 Terminals
MobileTrader (iOS & Android)
FIX API 4.4
WebSockets and RESTful API
Please Leave your message to https://www.fortex.com/en/contact/
About Fortex
Founded in 1997, Fortex Technologies aims to revolutionize trading with its powerful, neutral, multi-asset trading platform focused on the FX, equities, and crypto markets. Fortex's XForce solution, ECN, MT4/5 bridges, infrastructure hosting, and more are used by regional banks, hedge funds, asset managers, broker-dealers, and professional traders around the world to enhance liquidity access, improve execution workflows and support sophisticated trading strategies.