Wall Street, often considered the nerve center of international finance, serves as a bustling hub for countless financial institutions and experts. Known for their unmatched know-how and influence in the financial trading sector, Wall Street entities are seen as the gold standard in delivering reliable and high-caliber services.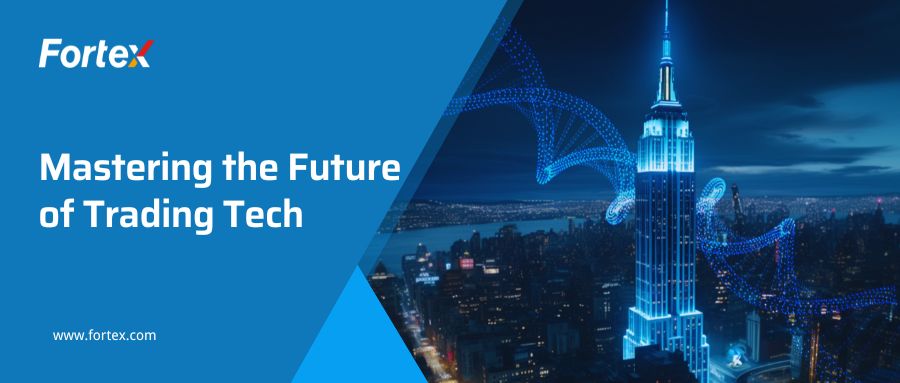 In this fiercely competitive and ever-changing financial marketplace, Wall Street's FinTech companies enjoy a unique edge, particularly when it comes to brand reputation. 
Let's zoom in on Fortex, a leader in trading platform technology, to better understand their competitive advantages. These benefits arise from factors like their focus on innovation, cutting-edge technology, rich industry experience, and robust compliance measures. 
Leading the Charge in Innovation 
Wall Street is a veritable crucible of financial innovation where investment in technological advancements is substantial. Firms here channel significant resources into developing state-of-the-art trading engines, analytics tools, and security infrastructure. 
Always at the cutting edge, Fortex thrives in this atmosphere by staying ahead of the technology curve. The firm continuously integrates the most recent global trading technologies and business models into its operations. Such an environment paves the way for Fortex to excel in both technological R&D and gaining invaluable market experience. This duality allows Fortex to offer unparalleled insights in building stable, efficient, and secure trading platforms. 
Mastery in Advanced Trading Technology 
Given its status as the world's most competitive financial marketplace, Wall Street naturally attracts the most sophisticated technology and elite financial firms, all of which have exceptionally high expectations for trading platform technology. 
Founded in 1997, Fortex has not just survived but thrived in this high-stakes environment. It brings to the table unparalleled trading technology and a treasure trove of hands-on experience, empowering the company to confidently tackle competition and capitalize on market opportunities. This contributes to Fortex's ongoing growth and fortitude in the sector. 
Accumulated Expertise through Practical Experience 
Wall Street serves as the launching pad for many of the world's financial titans, who operate on a global scale under intensely competitive conditions. This global scope means that the trading platform requirements these giants set are nothing short of exhaustive. 
Fortex has successfully navigated this intricate landscape for years, having collaborated with many of these financial powerhouses for over 15 years. This long-standing involvement has equipped Fortex with unparalleled skill and advanced technology solutions. The company's meticulous approach to service delivery recognizes the critical role that each detail plays in either making or breaking a business. 
Adherence to Regulatory Compliance 
America is a front-runner in the financial regulation arena, thanks to its stringent rules, solid regulatory infrastructure, and effective enforcement mechanisms that receive international acclaim. 
Being a Wall Street-based FinTech firm, Fortex gives utmost importance to regulatory compliance. The company has garnered significant respect and trust in international circles, especially in regions like Europe and Southeast Asia, where its compliance capabilities are held in high esteem. 
In this challenging landscape filled with formidable competitors, Fortex remains steadfast in fortifying its market position. Committed to delivering best-in-class trading solutions, liquidity options, financial data center hosting, and operational solutions, Fortex aims to set global standards in customer service excellence. 
Please leave your message at https://www.fortex.com/en/contact/ 
About Fortex
Founded in 1997, Fortex Technologies has been at the forefront of revolutionizing trading experiences with its robust, neutral, multi-asset trading platform. Our platform's stellar features, including the XForce solution, ECN, MT4/5 bridges, infrastructure hosting, and more, are trusted globally by regional banks, hedge funds, asset managers, broker-dealers, and professional traders. It's time to upgrade your liquidity access, refine your execution workflows, and support sophisticated trading strategies with Fortex.