APIs (Application Programming Interfaces) play a crucial role in the modern financial market, serving as indispensable tools facilitating various financial operations and data transfers.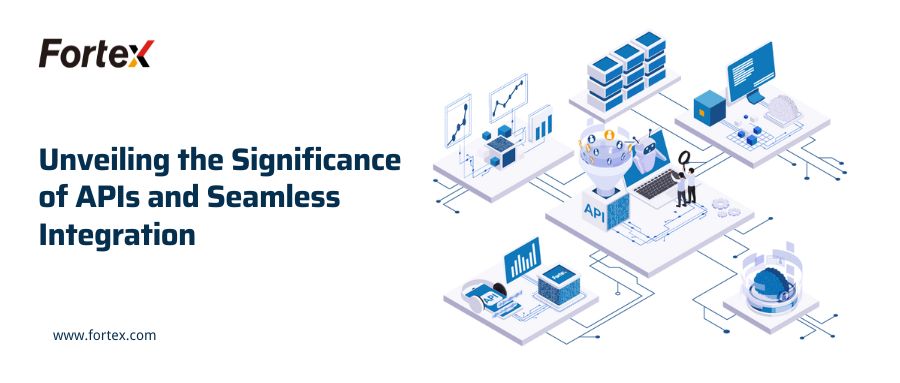 As a leading fintech company, Fortex comprehensively understands the role of APIs: they enable communication between different software and systems, allowing critical tasks such as financial trading, report generation, and data analysis to be carried out.  
How to Achieve Seamless Operation: 
Seamless operation on the Fortex platform is made possible by its powerful API integrations. Here are some key steps: 
Customized Interfaces: Fortex API allows users to customize interfaces based on their specific needs. This means traders and investors can create interfaces tailored to their strategies and risk management requirements.

 

Real-Time Data Transmission: Fortex's API provides real-time market data, enabling users to make quick decisions. This is crucial for day-to-day trading as market conditions can change rapidly.

 

Order Execution: Fortex API supports swift and reliable order execution. Whether it's market orders or limit orders, users can easily use the API to execute their orders.

 

Report Generation: Fortex API also supports report generation, aiding users in tracking their trading activities and asset status. Real-time reporting is crucial for decision-making and risk management.

 
Advantages of Fortex API: 
Stability and Reliability: Fortex prioritizes the stability and reliability of its API. This means users can trust the platform to operate efficiently during peak times and market volatility.

 

Security: Fortex API implements robust security measures to ensure the safety of user data and transactions.

 

Versatility: Fortex API supports various programming languages and technologies to meet the diverse needs of developers.

 

Global Market Coverage: Fortex API provides access to various global financial markets, including forex, stocks, commodities, and more.

 
In conclusion, Fortex's API plays a critical role in the financial domain, aiding users in achieving seamless operations and offering many advantages. Whether you're an individual trader or an institutional investor, Fortex's API provides you with powerful tools to meet your financial trading needs. 
Please leave your message at https://www.fortex.com/en/contact/ 
About Fortex 
Founded in 1997, Fortex Technologies has been at the forefront of revolutionizing trading experiences with its robust, neutral, multi-asset trading platform. Our platform's stellar features, including the XForce solution, ECN, MT4/5 bridges, infrastructure hosting, and more, are trusted globally by regional banks, hedge funds, asset managers, broker-dealers, and professional traders. It's time to upgrade your liquidity access, refine your execution workflows, and support sophisticated trading strategies with Fortex.