With the maturity and development of e-trading technology in the financial industry, e-trading risk management has become an important part of institutions engaged in the management of financial trading.
The risk management of e-trading has rapidly matured over the past decade. However, risk frameworks are often disconnected, siloed and inefficient across the lines of defence. E-trading businesses remain open to the risk of operational incidents, disorderly markets, and regulatory scrutiny.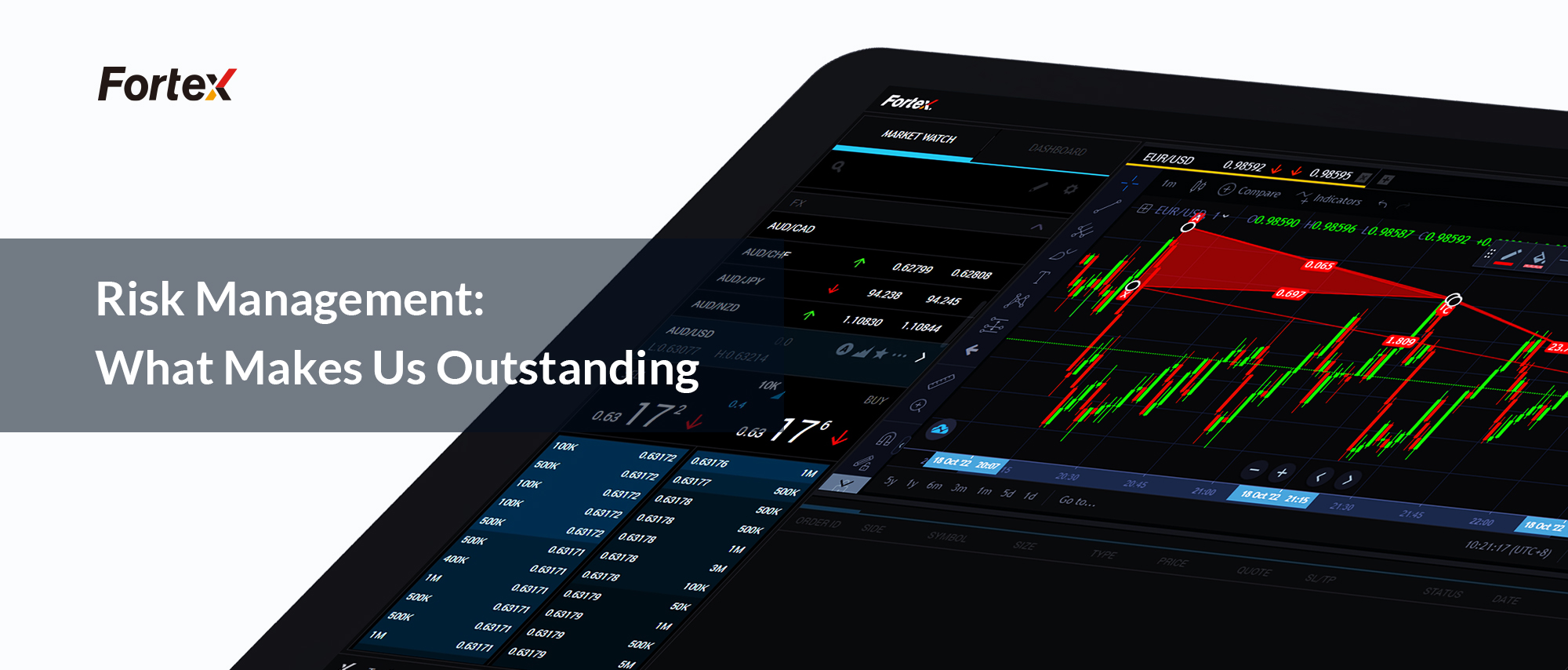 Fortex now takes you through the risk management of e-trading.
E-trading risk management refers to the management measures used in the process of assessing risk, controlling risk exposure, and monitoring risk in the process of e-trading in the financial industry.
E-trading risk management, which can be either qualitative or quantitative, is divided into four different types.
Operational Risk: The risk of losses caused by flawed or failed processes, policies, systems or events that disrupt business operations. Employee errors, criminal activity such as fraud, and physical events are among the factors that can trigger operational risk.
Market Risk: Market risk is the risk of losses in positions arising from movements in market variables like prices and volatility. Common market risks include equity risk, currency risk, commodity risk, margin risk, holding period risk, basis spread risk, etc.
Credit Risk: It is the risk of default on debt, which may arise from a borrower's failure to make required payments, including loss of principal and interest, interruption of cash flow and increased collection costs.
Reputational Risk: It is also known as Reputation Risk and it is the loss of social capital, market share or financial capital arising from damage to an organization's reputation.
Fortex's e-trading platform provides institutional clients with a comprehensive range of risk management services to help financial institutions operate safely in highly regulated capital markets, including:
Pre-determined Risk Parameters
Access to multiple counterparties
Backup quotes stream
Pre-define trade abnormality
Order routing rules
Trade limits
Tiered margin rules
Role-based admin rights
Real-time Monitoring
Liquidity Condition
Order execution
Real-time quote maker
System runtime monitor
Position management
LP risk control
Multidimensional real-time database
Intelligent reporting back office
MT4/5 Dashboard

Please Leave your message to https://www.fortex.com/en/contact/
About Fortex
Founded in 1997, Fortex Technologies aims to revolutionize trading with its powerful, neutral, multi-asset trading platform focused on the FX, equities, and crypto markets. Fortex's XForce solution, ECN, MT4/5 bridges, infrastructure hosting and more are used by regional banks, hedge funds, asset managers, broker dealers and professional traders around the world to enhance liquidity access, improve execution workflows and support sophisticated trading strategies.